Google Play keyword monitoring
In previous articles, we've looked into how to promote your app in the app stores, particularly with keywords, and the ins and outs of running ads for iOS and Android apps. This time around, we want to focus on Google Play keyword monitoring so you can make sure your strategies are working. But first, let's recap.
What are keywords?
Keywords are the words app store users will likely choose to search for your app. For Android, they are included in the app name and short and long descriptions. The iOS store, on the other hand, has a specific field for keywords, while also considering those included in the title and subtitle. Keywords should be words (or phrases) that are relevant to the content you are providing and, at the same time, terms that come to users' minds first when looking for an app that includes what yours has to offer.
What does Google Play expect of keywords?
When it comes to keywords, Google Play takes almost every piece of text from your app's page into consideration. Although, as we've mentioned, the name, short and long descriptions are the key players here, the developer's name and the URL can also be used to your advantage. All of this means that it is advisable to use long-tail keywords as they will help you stand out from the competition. Furthermore, since both descriptions hold the same weight, and there's no specific field for keywords, it's important to keep keyword density (i.e., how many times a keyword is used) in mind. You should repeat these words about 4 or 5 times throughout the descriptions.  You can see Google's specifications on their website.
As we've seen in previous articles, with 1.5 million apps in Google Play, search ads are a way of increasing visibility for your app in the store and also aid organic discovery. Most app downloads come from searches in the app stores, which makes Google Play Search Ads a big plus since your ad will appear whenever a user searches for a certain keyword. To achieve this, you'll only have to pay a set price up to a previously set budget. Moreover, you will also receive reports to help you improve performance.
How can you monitor keyword performance in Google Play?
After covering all of your bases, and regardless of whether you've done basic keyword work or invested in search ads, you should certainly invest some serious time in monitoring keyword performance. Here are a few tools that can help you with this, listed from lowest to highest budget.
To kick us off with a free option, for those whose apps are linked to their website, Google offers Google Search Console, which is considered to be extremely accurate. What's special about this tool is that it also takes into account personalized search results, which is a big plus. You should also note that several other paid tools allow for integration with the Google Search Console, which is a nice perk.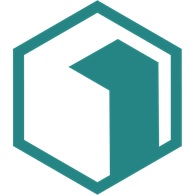 TheTool is another great option that is still on the affordable side, starting off at just $29 a month. You can use it to monitor your keywords in 93 countries and it includes the Google Play Console integration we mentioned above. In addition to its keyword tracking capabilities, it offers a wide variety of features such as keyword suggestion, keyword density, user ratings and conversion tracking, as well as a handy helpdesk. If you're not quite sold, they offer a 14-day free trial so you can test it out. You can take a closer look at all of their plans here.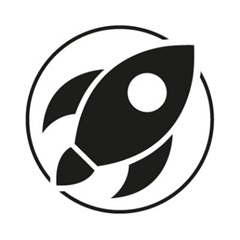 With wider price ranges, Mobile Action is an all-in-one marketing platform that allows app publishers to manage both their app store optimization and their ad campaigns. It offers a 7-day free trial after which their prices go from $69 to $599 depending on which of their three startup plans you choose. Some features are common to all plans, such as competitor and keyword monitoring, Slack integration, and keyword suggestion, translation, and metrics. Strictly regarding Google Play keyword monitoring, this tool lets you track between 100 and 6000 keywords depending on the plan.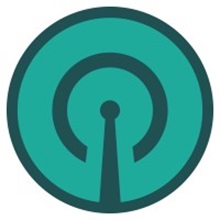 Moving up the ladder, Sensor Tower is an app analytics platform focused on organic user acquisition, app performance and managing reviews. They offer App Store Optimization and App Monitoring for small businesses in addition to enterprise optimization. They have two plans for small businesses: Pro (around $80 per month) and Business (around $400 per month), both with a 14-day free trial. The plans offer keyword monitoring (although in varying amounts), in addition to email alerts and support, keyword research, spying, and optimization.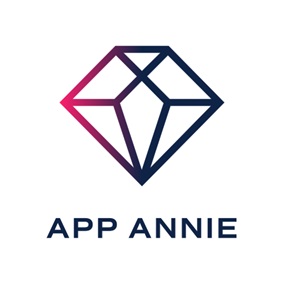 Under the tagline, "A solution for every business", App Annie is one of the most comprehensive keyword monitoring tools in the market. Its features include app store optimization and tracking, downloads, app usage, and revenue estimates, among countless others. The platform has over 1 million customers that use it to analyze over 14 million apps worldwide. Because of the highly customized nature of their services, pricing is quoted on a case-to-case basis. Moreover, they do not offer free trials nor monthly subscriptions.
It's good to note that some of these platforms, like App Annie, have a free plan that provides you with basic data and insights to monitor your keywords, including a blog and extra resources. This means that, if you're low on funds but are willing to put in the time, you might still be able to extract some valuable information without delving into your bank account early in the process.

Google Play keyword monitoring Final thoughts
App store optimization is an essential part of any mobile or web app's success and it remains so throughout its lifespan. One of the key factors to succeed in Google Play is to focus not only on finding the right keywords but also on monitoring them. We hope the tools for Google Play keyword monitoring we've presented can help you make a difference in your app's performance.