Promote your app with keywords
As we've seen in a previous article, app store optimization (ASO) is one of the main tools you can use to improve the visibility of your app, as it is responsible for most new app discoveries. ASO is made up of several elements, such as your app's icon, name, keywords, description, screenshots, and videos, all of which will help you attract potential users within the store. Today, we'll focus on what is probably its most important element: how to promote your app with keywords.

What are keywords?
Keywords are the words app store users will likely use to search for your app. For Android, they are included in the app name and short and long descriptions. The iOS store, on the other hand, has a specific field for keywords, while also considering those included in the title and subtitle. They should be words that are relevant to the content you are providing, and at the same time terms that come to users' minds first when looking for an app that includes what yours has to offer.

What is a good keyword?
Before choosing a keyword, consider these three questions:
Will users use this word to search for an app like mine?
How well will my app rank if I use that keyword?
How much search traffic will it get for my app?
As we've mentioned, keywords are words that are relevant to your app and, therefore, you need to consider both your product's features and the words users are more likely to search for. However, if your app has a lot of competition, the keywords you use may be overused, and you might be better off finding an alternative that, while not as popular, will get your app to show higher up on the list. There is a lot of trial and error involved here, but there are also a variety of tools to help you optimize and assess your keywords to see if you are getting the intended results.
Long-tail keywords
The truth is, most users don't get past a handful of apps showing on their search results. This means it's essential to get your app in the first few positions. Here is where long-tail keywords come in. These are longer and highly specific keyword phrases (generally, three or four words long). Because they are extremely specific, it is easier for them to rank better in searches than the shorter one or two-word ones. Plus, they also help you target users who know exactly what they are looking for. Long-tail keywords are aimed at a smaller portion of the market, but we are talking about the market that actually wants exactly what you offer, which translates into a higher conversion rate.
Tools and resources
You
Your first and most powerful tool is yourself. You know your product better than anyone, so you should be able to come up with more than a few possibilities to try out. Be careful, though, and remember to put yourself in users' shoes: the words you might use to describe your app might not be the same ones they would pick. Once you've done this, you can check your intuition was right and even grow your list by doing your own searches in the app stores. Autocomplete can be a very good friend at this stage.
App reviews
Another good resource is app reviews. If your app is up and running you can explore the reviews it has gotten so far, or, if you are lacking in that department, you can check out the competition. Study the vocabulary people use to describe the apps and you will come across good quality keywords to promote your app with keywords.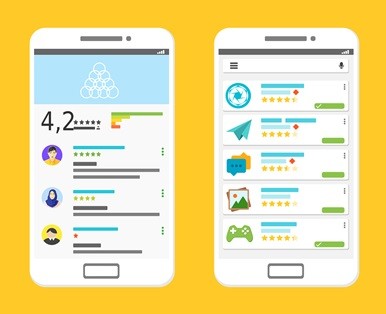 Search Ads and Google Ads
The above are all things you can do with no extra investment, but you also have several paid options. Apple Search Ads and Google Ads' main goal is to improve your visibility in the store by having your app appear first, but they also provide information on search popularity and even suggest keywords for you.
Keyword optimization platforms
There are also platforms, such as App Annie, Sensor Tower, or The Tool, that provide you with data and insights to improve your ASO. These generally offer free sign-up, as well as a blog and extra resources, and then different paid plans according to your needs. Among others things, you'll find charts to see who your competition is, be able to track keywords, and, if your app is live, you'll be able to see which keywords lead users to find it.
Apple's App Store vs. Google Play Store
Although keyword optimization works similarly for both stores, there are some differences regarding how their search algorithm works, which might be worth taking into consideration.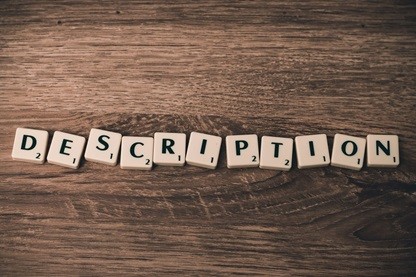 The App Store may have its own keyword field, but the name and subtitle carry most of the weight, so you should think carefully about which words to use there. You have a 30-character limit for each one and 100 for the separate keywords field. You can check out Apple's tips on their website.
On the other hand, Google Play takes almost every piece of text into consideration. Although the name, short and long descriptions are the key players here, the developer's name and the URL can also be used to your advantage. All of this means that in Google Play it is advisable to use long-tail keywords that will help you stand out from the competition. Furthermore, since both descriptions hold the same weight, and there's no specific field for keywords, it's important to keep keyword density (i.e., how many times a keyword is used) in mind. You should repeat these words about 4 or 5 times throughout the descriptions.  You can see Google's specifications on their website.
What happens next?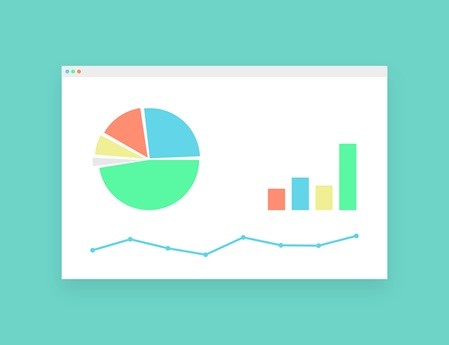 Always bear in mind that in a constantly shifting world, keywords are not the exception. And this goes for the whole app store optimization process. To promote your app with keywords you will need to regularly monitor your keywords and change them if necessary. You can, of course, keep working on it yourself as we have already stated, but you also have sites like the ones mentioned above (App Annie, Sensor Tower, and The Tool) that allow you not only to better choose your keywords but to track and monitor them (as well as your competitors). This way you can keep improving on the go.
 So, what's the takeaway?
With millions of apps available in the stores, it is crucial to find a way to make yours stand out in order to succeed. Promote your app with keywords is a big part of this, providing you with an excellent tool to reach your intended audience. Apart from your own brain, there are many tools that can help you with this mighty task where the user's train of thought takes the lead.