Just like the name implies, unicorn companies 2021—that is, private companies valued at $1 billion or more—used to be extremely rare. However, there are several hundreds of startups making the list today, reaching considerably more companies than ever before.
In this article, we'll take a look at exactly what a unicorn company is and how much money they rake in, as well as discuss their rising number.
What are unicorn companies?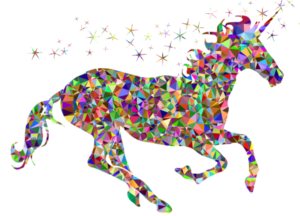 As we've mentioned, a unicorn company (originally referred to as "unicorn startup") is a private company that is valued at $1 billion or more. The term "unicorn startup" was coined by Cowboy Ventures founder, Aileen Lee, and was intended to put emphasis on how rare it was for startups to reach this milestone.
Common features of unicorn companies include:
Most unicorn companies have brought disruption into the market. Like changing the way we use social media, how we travel or how we commute.
Being the first in the industry to offer a specific service or product
Most unicorns focus on a pain point or consumer need that is yet to be met, or even go as far as to create one.
Over half of unicorn startups are B2C companies and aim to simplify consumers' lives on the daily.
Relying heavily on technology
Their business models are tech-based, revolving mostly around software, apps and websites.
If you are wondering where these companies come from, it won't be shocking to know that most unicorn startups are based in the US (48%), with China (25%) in second place and India and the UK fighting for third.
How much are they worth?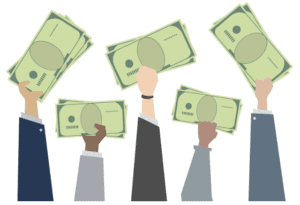 As we've mentioned, a startup becomes a unicorn when it reaches $1 billion in value. But they can, of course, reach much higher. 
The largest unicorn company in 2021 is ByteDance, a mobile and telecommunications startup from China, valued at $140 billion. Its name might not ring a bell, but you definitely know TikTok, one of its most popular products. The companies that landed second and third place are Stripe (valued at $95B) and SpaceX (valued at $74B).
Given the high number of startups reaching unicorn status and surpassing it, new terms have come up for them such as "hectacorn" for those valued at $10B or more and "hectocorn" for those valued at $100B or more. You can take a look at the most recent vocabulary here.
Out of the almost 1,000 unicorn companies currently in business, only around 30 have made it over $10B, although that doesn't mean the rest aren't impressive.
Moreover, there are many startups on the verge of becoming unicorn companies. You can check out the list of those to watch here.
Who's investing in unicorn companies in 2021?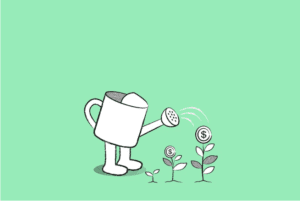 The largest unicorn company investor is Tiger Global Management, which has committed over $10B to unicorn companies this year alone. The New York-based investment firm has 135 unicorn startups in its portfolio—58 of which were added in 2021.
The Softbank Vision Fund takes second place with $8.6B and 76 unicorn companies in its portfolio. Other major investors include Sequoia Capital, Coatue, Andressen Horowitz and Accel.
You can take a more detailed look at the biggest investors here.
The rise of unicorn companies in 2021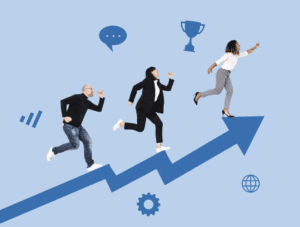 In 2011, there were only 11 new unicorn companies. This number reached 115 in 2015 and more than doubled to 291 in 2021 with a couple of months still to go. This definitely offsets the number of former unicorn companies that have gone public (57) or been acquired (5) in the past year.
Over the last few years, there has been an influx of both startups and investors, which greatly explains why unicorn companies have been showing up everywhere lately. A study by consultancy firm Big Player shows that startups grew twice as fast in the 2010s than in the 2000s.
The truth is that the current investment trend is to carry out mega-rounds or venture capital deals of $100M and over. This used to be rare in the early 2010s, but now means that companies can grow faster and more easily.
Another thing to keep in mind is the industries covered by unicorn companies in 2021. They are usually in one of the following categories: fintech, e-commerce and marketplace, and artificial intelligence and robotics.
Combining all of this with the common characteristics of unicorn startups we saw earlier, we could say that the large growth over the last year may be due to disruptive, technology and consumer-focused innovators that have gone all out and received significant funding from the largest investors out there.
Final thoughts
Given the pace at which unicorn startups are growing and the fact that there are significantly more companies than ever before, we will soon have to settle on either a new definition or a new term—such as "super unicorn", "decacorns" or "hectocorns" which have already started catching on.
We hope to have given you a general overview of unicorn companies 2021 and the dimensions they have reached.