Common myths of mobile application development
After years on the rise, mobile apps show no signs of declining. Tens of thousands of new apps are released each month and $50 billion were spent on apps in the first half of 2020 alone. Breaking into the mobile app business is definitely appealing, but there are many things you need to know to ensure success. In this article, we'll focus on common myths of mobile application development to give you an idea of what you're getting into when creating an app.
You just need an idea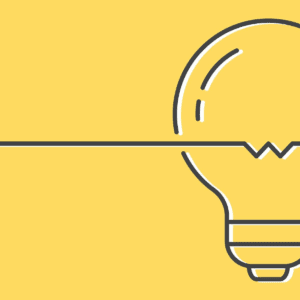 It is true that, like in any successful business, a great idea is vital to succeed in mobile application development. However, that's not all it takes. You can have an excellent idea, but without the appropriate resources (both financial and professional), it might just fail. You will need to carry out the right research, find the appropriate tools, and work with an experienced team to bring this idea to life. Moreover, you will need to take into account the best timing and the right market to release your app.
It's all about the code
When mobile apps had just emerged, good code could be enough to make the cut. That has changed quite drastically over the last decade and, today, there's a lot that more goes into making an app. As we've mentioned above, you will need to conduct proper research to determine how to engage potential users. Not to mention there is a lot of work that happens after development as we'll see later on.
Knowing the different elements that go into app development is also important to consider when drawing up your budget. You will need to take planning, UX, graphics, testing, distribution and marketing into account, in addition to coding, if you want to come up with a realistic budget.
There is no need to promote an app: myths of mobile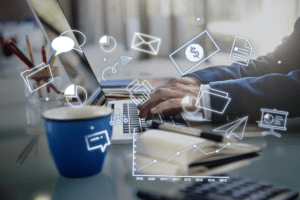 As we've mentioned, tens of thousands of apps are released each month. The competition is vast and, if you don't find ways to promote and make your app stand out, it will most likely get lost in the crowd. There are paid and free options when it comes to mobile app marketing, so there are plenty of options depending on your budget (although a combination of both paid and free marketing would be ideal). However, you will most certainly need to use some form of promotion if you wish to succeed. This can come in the form of app store optimization (ASO), Apple or Google Play search ads, a social media presence and email marketing, among many others.
You should launch your app in all operating systems
The operating systems (OS) for which you develop an app will depend on many factors such as the aim of the app, its potential users or market, and your budget. For example, the app you are working on might be an internal corporate app that will only be used in a specific OS. However, it is true that if you wish to reach a wider market, you will eventually need to launch your mobile app in at least the most important operating systems. Moreover, if the budget allows, developing in all OSs from the get-go will likely be more time and cost-effective, particularly if you are considering cross-platform development.
The more features you add, the better: myths of mobile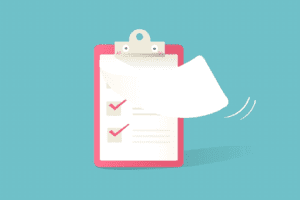 Although an app with multiple functionalities could be useful, this does not necessarily make an app better. There is such a thing as too many features, which can render your mobile app unnecessarily complex. An app should have a clear purpose and be aimed at solving a problem for users. The more user-friendly and accessible the app, the better. This means you should keep it simple and not add features just because you can.
The work ends once you release your app
You might have done all the research, designed your UX and UI, and developed an incredible app with perfect features, but the work does not end there. There are plenty of things you can—and should—do to ensure your app is and continues to be a success. Once you have launched your app, you should keep up with analytics, update your ASO, keep track of user feedback and release regular updates. You may have developed a revolutionary and exciting mobile app, but if you don't provide continuous maintenance and support, its success may be short-lived. You can read more about this topic here.
Final thoughts on common myths of mobile application development
There are many aspects to mobile application development and, just like when tackling any task, you should be aware of what you're up against before starting work. We hope this article has shed some light on some common myths of mobile app development and helped you in your journey to the next great mobile app.