Mobile app marketing strategies
So, you've finished all the work, you've done the research, designed your UX and UI, and developed your app with all the perfect features. Well done! Developing and launching a mobile app is no easy feat. But… Now what? What happens after launching a mobile app? The work definitely doesn't end there and there are plenty of things you can do to ensure your app is and continues to be a success. From mobile app marketing strategies to listening to user feedback and developing updates, here's what happens after launching a mobile app:

Keep up with your mobile app marketing strategies
You probably already invested in marketing before launching a mobile app to make sure people know about your product and are keen to download it. The marketing doesn't end there, though. Marketing in one form or another is needed throughout a product's lifespan to keep it alive and promote new features, updates or bug fixes. Of course there is a wide range of marketing options to fit your budget and expectations: from the more affordable ASO and social media, to paid campaigns in the app stores. Whatever option you choose, in addition to carrying out marketing campaigns, you will also need to keep track of them to make sure they are working so you can adjust accordingly. Which brings us to the following point.
Check on analytics (KPIs and metrics)
Keeping track of how your mobile app is doing is key to its success. There are plenty of options to help you with this, both paid and non-paid. You may use the tools offered by the app stores or invest in analytics platforms such as App Annie or Localytics.
Whatever your strategy, some of the KPIs (key performance indicators) and metrics you should be looking at are downloads or installs, engagement and retention rates, churn rate, daily and monthly active users, cost per acquisition, and average revenue per user. All of this information will help you check on your app's health and make informed decisions about any changes you may need to make.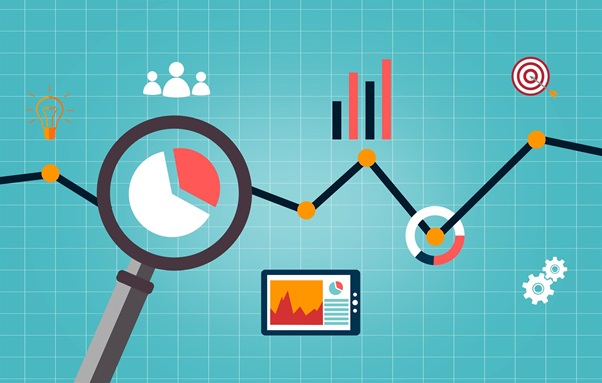 Update your ASO
App store optimization (or ASO) is a cost-effective way to improve your app's visibility. It is responsible for driving most new app discoveries, making it an essential part of your mobile app marketing strategies. In addition to any changes you make to your mobile app over time, app store requirements may also change, and both will affect ASO features such as the app icon, keywords, description or screenshots. Therefore, regularly keeping tabs on and updating your product's info in the app stores is extremely important to make the most of this tool and to keep users updated.
There are plenty of options to work on your ASO strategy at no cost, but, if you have a more flexible budget, keep in mind that tools such as Mobile Action or Sensor Tower may be helpful and save you valuable time.
Keep track of user feedback
Once your app is out there, users should be able to easily give feedback on their experience with your mobile app. However, that on its own is not enough. Users should also feel they are being heard. Providing support for your mobile app and making sure you address the issues or suggestions you receive should be on your list of post-launch priorities. Keeping an eye on user feedback will help you deal with bugs faster and more efficiently, as well as manage future updates and optimizations. Creating a good rapport with your users will also earn you loyalty and be a valuable asset for user acquisition.
Optimize your UI/UX design
As you know, user interface and user experience design are worth the investment as users are more likely to keep engaging with an app they find soothing, attractive and easy to use. Gathering data to optimize your UI/UX after launch means listening to what your users want and focusing on giving them the best experience possible. Even if you were lucky enough to have done it perfectly on the first try, design trends change over time and any functionalities you add later on may mean working on optimizing the overall UI/UX of your mobile app. You should consider things like how to make your app as easy to interact with as possible—while keeping it stylish and elegant—, how to humanize it, and how to improve the workflow.

Make regular updates
Any app developer that wants their mobile app to live a long life knows the development stage never really ends. Updates are vital to keep an app going. This does not only mean fixing bugs and adding new features. It also implies removing, simplifying or improving on unpopular features and personalizing the user experience as much as possible. An app that is not updated regularly will sadly not stand the test of time.
Final thoughts on mobile app marketing strategies
You may have developed the most revolutionary and exciting mobile app marketing strategies of the year or even the decade, but without continuous maintenance and support, it may soon go downhill. What happens after your product is developed is just as important as the development stage itself if you want it to be successful and profitable in the long run. We hope these tips are helpful when planning your post-launch strategy.