The Right MVP
What is the Right MVP? An MVP (Minimum Viable Product) is the most basic version of your product that can function for its purpose. The idea behind it is to determine the really essential parts of your product in order to have a basic app out quickly to test in the market, gain validation and show investors.
On a previous article, we discussed the importance of having an MVP in the first place. In this article, we would like to dig deeper and take a look at the best way to build and improve the Right MVP.
Steps for building the Right MVP
1. Get to know your market
Before starting off, you should define who your target user is. Segmentation is key. Establish who you'd be helping, what they have in common, what their problems or pains are, which segments you could have the most impact in and which it would be easiest to help, and if they are accessible and can afford your solution, among other things.
Once you have your target market down, conduct surveys and take a look at your competitors. Market research is crucial if you want your project to succeed.

2. Define your idea
Think about the value you offer to your users, which of their needs your product fulfills and what benefits you will provide. What are the reasons they would buy what you are selling? What makes your product stand out from the rest? Even if you are just adding a new feature to your product, it is necessary to identify the job to be done by it, i.e. what the customer wants to get out from your app.
3. Work on your design and user flow
Once you have studied your market and have defined your idea, it's time to design it. Once again, it is very important to keep the end user in mind. Don't think about what works for you, but what is most convenient for them. User flows (and also user journey maps) are a good way to define the process stages, as they clearly show the path a prototypical user would take on a website or app to complete a task. Investing time in detailing the steps necessary in order to reach the main objective will help you achieve better user engagement.

4. Prioritizing your features
Once all stages are outlined, you can start thinking about the features you want to include in your app. Sounds easy, right? Well, it actually takes a bit more work before you can start the building process. You will need to prioritize the features by thinking about what the users want and whether what you are offering is beneficial for them. Categorize them into high, medium and low priority features and then you can define how much work you will put on each of them for your Right MVP.

5. Build, measure and learn
Now it's finally time to turn your ideas into a reality. Keep in mind that the Right MVP is not a low-quality prototype, but something that includes the basic features to properly fulfill your users' needs.
However, having your MVP does not mean your job is done; it is now time to test it. In addition to making sure everything works properly, you should gather intel on your customers' perception. Their feedback will be instrumental to determine if your product is appropriate for the market and how well it does regarding its competition. Users will let you know what to add and what to cut so you can start improving on your app and repeat this process until you get your final perfected version.
How do I measure success?
There are various ways you can get a picture of the success of your product. Here are some of the most common and effective metrics:
Word of mouth. A happy client (or user, in this case) is the best publicity. Check traffic, interview potential customers and pay attention to feedback in order to improve and make changes.
Sign-up. This is quite a simple way of appraising user interest and it might also convert to revenue.
Measuring individual response will help you get a sense of the current and future value of your product.
Active users. It's not only download and launch rates that matter; you need to study the ratings of your active users, the people who are really using your app now.
Client-acquisition costs. How much does it cost to get a paying customer? This will help you see if your efforts are cost-effective or if you need to make any changes.
Client lifetime value. How much time does a user spend on your app before quitting or uninstalling it all together?
How many people have stopped using your app or uninstalled it?
The number of paying users and the average revenue per user are also useful metrics to measure the success of your MVP.
All these metrics provide valuable information on different aspects of your product. The key is to focus on what to assess and to define which to use to have a clear picture of the situation.
Beware
Companies often misunderstand what an MVP is actually for and may confuse the concept with that of Minimum Marketable Feature (MMF) or Minimum Marketable Product (MMP), which are focused on earning instead of learning. You should home in on delivering a product your customers need and remember it will require for you to keep working on it. The Right MVP tests your initial hypothesis of what your target market wants and allows you to collect data to improve your app and increase success rates and profitability.
A couple of success cases
An MVP may end up teaching you your idea was not right for your market or even that you don't actually have sufficient funds to develop it properly, as was the case with our project with ROOTD. However, and more ideally, it can turn into a very successful venture. Here are some of asap developer's successful MVPs.
 PE4H: Professional Engineers For Hire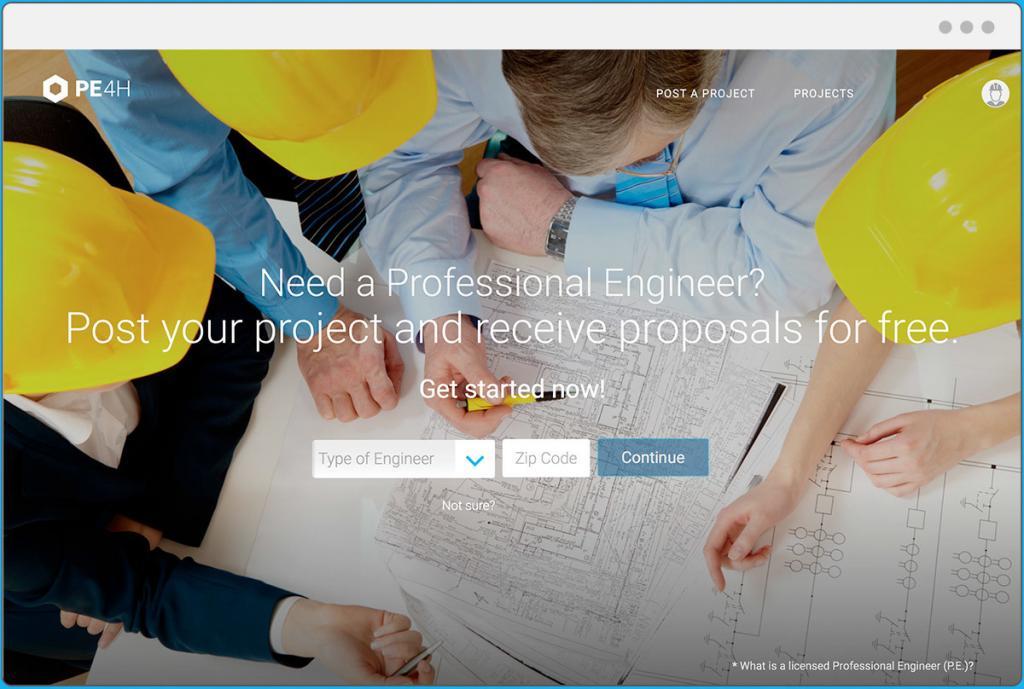 We collaborated with PE4H to build their marketplace, where users can post a project and receive proposals from a pool of licensed professional engineers. PE4H is a startup based in San Francisco that launched in early 2017. Within a month it grew to hundreds of professional engineers' profiles and projects and they needed an architecture that supported its rapidly-growing user base. Hence, we were asked to build, deploy and test a scalable professional engineer-project marketplace in two months. Despite how challenging this project was, it was actually finished ahead of schedule, within budget, and the startup was able to launch on time. And that's not all, we also built a dashboard and a messaging system with notifications to give users an easy way to manage their projects, as well as including a geo-location matching algorithm to run whenever the engineers update their distance settings and a new project is posted.
Doctari: Closer Medicine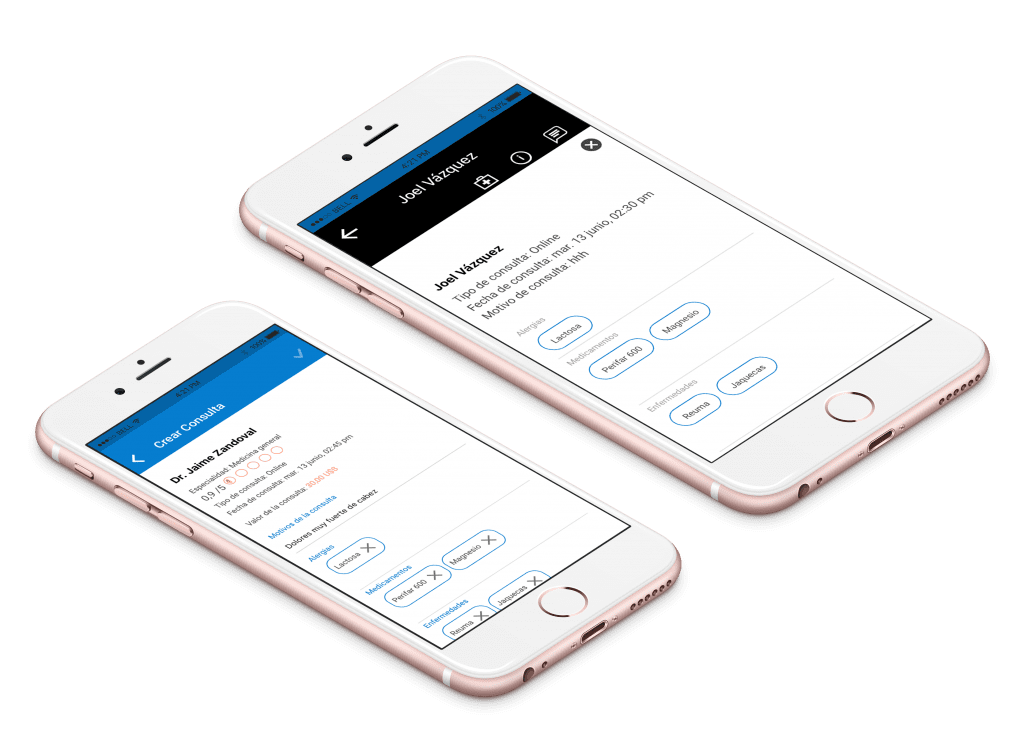 For this project, we were asked to design and implement a world-class telemedicine solution to manage thousands of users and doctors. The solution was an efficient doctor-patient tool that could provide better care without geographical barriers.
Doctari is now a medical consultation resource available to everyone in several countries, used to overcome geographical barriers and to improve access to health services that are often not consistently available. The platform is simple to use on any device (with web, iOS, and Android versions) and generates an appointment in a safe and reliable environment. Patients can schedule personalized appointments and choose a doctor based on various criteria, including their specialty or geographical area. Moreover, patient consultations can be either virtual or face to face.
Conclusion
MVPs aim at solving a user's core problem by identifying their pains and then finding a viable solution. They take a lot of work before getting to the building stage; you will need to brainstorm, plan and design carefully before developing, and then, testing, advertising and making improvements based on feedback will be essential to get the best possible app for your customers.
Remember to clearly define your target market and always communicate with your users (both listen to them and ask them what it is they are after). This is not only the key to your app's success, but it is also what will allow you to set yourself apart from the competition.