Best Mobile App Awards 2019
As 2020 kicks off, many mobile app awards have announced their 2019 winners. While there are many ways to get recognition when it comes to mobile apps, winning an award is definitely at the top so, in this article, we'd like to share the Best Mobile Apps of 2019 according to the Best Mobile App Awards. But first, let us give you some context.

The Best Mobile App Awards
The Best Mobile App Awards were born in 2012 out of the need for a central authority to select the best mobile apps and app developers out there. The idea was to create a single place where people could find the latest and best apps without browsing through countless apps in the stores; as soon as the site was online it received a large number of visits and it has since become a success. It is run by a group of expert designers and developers who are leaders in the industry and serves to highlight and promote those apps that really deserve it, giving every app a chance to get their turn in the spotlight.
This popular competition has several categories and the great added benefit that some of its awards are monthly or seasonal, so you don't have to wait a whole year if your app missed the submission deadline for the yearly ones. The yearly awards—which are open until December 31st—are currently Best Mobile App and Best Mobile Game. In this article, we'll be focusing on the winners of the Best Mobile App of 2019 award.
Best Mobile App Awards 2019 winners
The 2019 competition saw 37 nominees fighting for a spot among the top three apps of the year. Let's take a look at the ones that made the final cut.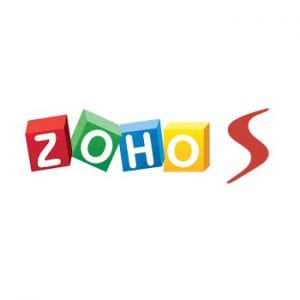 Zoho Show is a free app developed by Zoho, an Indian software company with over 50 million customers that was founded in 1996, back when it was known as AdventNet Inc. Zoho Show is an online platform that lets you create, collaborate and publish presentations and is also compatible with PowerPoint. The app is available for both iOS and Android across all devices (including Android and Apple TVs) and even has an extension for Chrome. Zoho Show has already gained more than 10 million active users worldwide.
Other noteworthy features include scribbling to create custom shapes, options to shape and format pictures, smart elements and infographics, custom animations and auto-embedding of YouTube videos.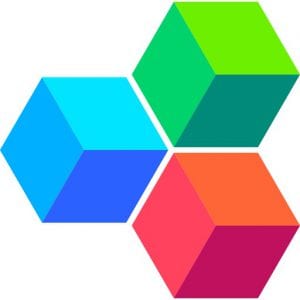 This subscription-based office platform prides itself on having the richest feature set compared to any other Microsoft alternative. It was developed by MobiSystems, a company founded in 2001 that has garnered 300 million users to date. OfficeSuite is the most downloaded office app on Google Play and is, of course, available for iOS as well. It lets users view, edit and create Word, PowerPoint and Excel documents and is integrated with File Commander. This mobile app is compatible with all Microsoft formats as well as RTF and ZIP, among several others. It is the only office app to include an integrated PDF editor, which means users can perform advanced PDF operations. OfficeSuite also offers up to 5GB of free cloud storage with automatic synchronization in addition to giving users the option to store their files in Dropbox, Drive and OneDrive. As if that wasn't enough, it is available in a whopping 68 languages.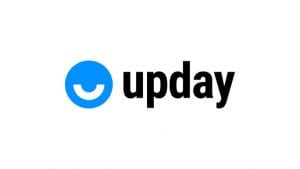 upday is a news service that combines journalism with machine learning and is aimed exclusively at Samsung devices. Born out of a partnership between Axel Springer and Samsung, it was launched in March 2016 and, although it's restricted to Samsung phones and is currently available in just 16 European countries, it has already reached over 25 million monthly users.
The app is divided into two sections: a personalized automated section called "My News", and an editorial one called "Top News", which is curated by an editorial staff of journalists. upday currently has over 4,000 integrated publishers and comes preinstalled in the latest Samsung Galaxy smartphones; users can activate it by simply swiping right on the home page. The app also gives users the possibility to follow their favorite topics, share articles and hide sources.
Other winners
With such big players among the winner roll, the lineup for Best App of 2019 may look daunting, but don't fret: up-and-coming apps also managed to snatch awards this year.
SnapLinx won the Best New Mobile App award just last January after being released in November 2019. This server-based app lets you share files and links with nearby smartphones, even between iOS and Android devices.
On the design front, TakeMyFlight and Evolt Active took the Best Designed Mobile App award last January as well. TakeMyFlight is a marketplace for unwanted flight tickets developed by Studio Lemnos, while Evolt Active is a health and wellness app released just last year.
So, as you can see, there are plenty of opportunities for less established apps to get in the picture.

Final thoughts
We hope these winners have inspired you to up your game and find new ways to show your work to the world. And, in case you want to aim for more than just one accolade, you can check out our article listing several app award options to help you gain exposure.