Accelerators in San Francisco
For startups, the road to success can be quite steep, which is why accelerator and incubator programs are excellent resources to help them meet their goals and establish a powerful network. As you know, while an incubator helps emerging startups take their first steps and build their companies, an accelerator helps existing startups grow. In this article, we'll be focusing on accelerators in San Francisco and, luckily for startups, San Francisco is overflowing with opportunities in this area. So much so, that we've decided to help you narrow down your search by preparing a list of our top 7 accelerators in San Francisco.

This seed-stage accelerator has been ranked by MIT as the best accelerator in the United States every year since 2015. AngelPad came to be in 2010 and is run by husband and wife Thomas Korte and Carine Magescas, with a presence in New York as well as San Francisco. It has launched over 150 companies in a number of tech areas, going from SaaS to drones and including healthcare, AI, mobile and advertising. Postmates and Sensor Tower are just a couple of AngelPad alumni that might ring a bell. This accelerator works on a variety of areas, such as product-market fit and getting your first validation, and it provides mentorships and funding, as well as a support system. It invests $120,000 in each company and also gives access to $300,000 in cloud credit from AWS, Digital Ocean and Google. You can apply directly from their website but, beware, it has a 1% acceptance rate as it usually receives around 2000 applications for each edition of the program and works with only 15 teams every six months.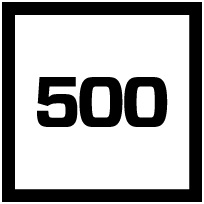 This venture capital firm was founded in 2010 and has invested in over 2300 companies covering 75 countries, with a physical presence in 20 of them. You can find them in San Francisco, Mexico City, Tokyo, Dubai, London and many other cities. Their seed accelerator program focuses on "digital marketing, customer acquisition, lean startup practices, and fundraising for pre-Seed companies". This program lasts four months and includes a $150,000 investment. In exchange for this, they ask for 6% equity in addition to a $37.5k participation fee. The accelerator also holds additional events like VC unlocked, 500 Demo Day and diversity summits. Some of their most notable alumni include Canva, Udemy and GitLab. You can find the answers to any other questions you may have about their seed accelerator program here.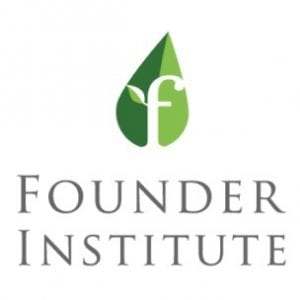 Founded in 2009 by Adeo Ressi and Jonathan Greechan, the Founder Institute is the largest pre-seed startup accelerator in the world. It has helped over 4000 companies in over 185 cities across six continents. Their San Francisco program has a $1599 fee and spans over 14 weeks, holding feedback sessions that focus on a different topic—like revenue, branding and product development—each week. After completing the program, you also have the possibility to take advantage of virtual 3 to 6-month long advisory programs that are free of charge for alumni. You can find in which city to apply here or even start a new chapter yourself. Their alumni have raised over $900M and include Udemy, RushTix and PetHub.

This accelerator is a bit different as it is aimed at startups whose revenue does not come from consumers but from enterprises. As stated on their website, it focuses on "enterprise customer development, sales (direct and online), market validation, and a structured path to fundraising." The Alchemist Accelerator has worked with over 300 companies (32 of which have been acquired) and raised $750M. Some of their star alumni are CryptoMove, LightboxVR and Litmus Automation. The program is six months long and is available for companies in a variety of industries, such as IoT, fintech and software. There is no entry fee but the accelerator usually asks for about 5% equity in return for the average of $36K in funding you receive. In addition to their San Francisco hub, Alchemist has expanded to Europe and added an additional base in Munich, Germany. You can look at more information and apply for the program through this link.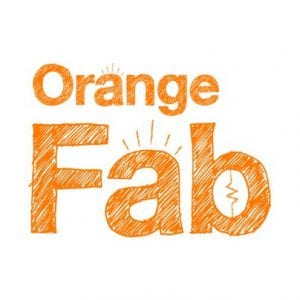 The name and logo may sound familiar as you've probably heard of Orange, the telecommunications company based in France that is behind this accelerator. Well, Orange founded Orange Fab in 2013, which is devoted to connecting startups with corporations. Orange Fab has a 12-week Fast Track program in San Francisco that provides you with $20,000 in funding (equity-free) as well as access to Silicon Valley mentors, office space and events. Not to mention a business development trip to Paris. Fifty companies have already gone through Orange Fab's program, including Angaza, Loop and TrackR. In addition to Silicon Valley, it also has a presence in Jordan, Israel, France and Spain, among many other countries. You can apply to their program here.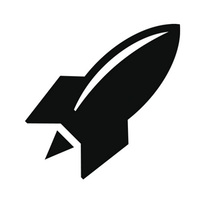 This industry accelerator is quite unique, with a global network of tech campuses and services whose goal is to help tech startups from around the globe scale-up. It was founded in 2011 in San Francisco by Duncan Logan and has a collaborative model used to connect startups and corporate leaders. It's aimed at late-stage startups that want to validate and grow their business and who've already completed a seed round. Its three-month, three-stage program provides mentorships, access to industry leaders, pilot testing, and brand and product exposure. RocketSpace has an impressive and growing list of alumni that includes Uber, Spotify and Hootsuite. You can take a look at their program and how to apply through this link.

Acceleprise is a B2B SaaS accelerator founded in Washington in 2012 that moved to San Francisco in 2014; it is actually the first SaaS-focused accelerator in the US. It has worked with over 100 startups such as AdHusky, Pacify and Pulse, and several of their alumni—including AdHusky—have been acquired by other companies. Their program lasts four months and is limited to a maximum of 10 companies out of hundreds of applicants. It covers product, fundraising, sales, partnership, legal considerations, among many other aspects. The program also includes a coworking space, tech perks and up to $100,000 in funding via SAFE Note (getting 5% equity in return). In addition to San Francisco, it is now also located in New York City. When applications open, you can apply through this link.
Top 7 accelerators in San Francisco
If you've already established your startup and thinking about stepping up your game, an accelerator might just be the right choice for you. There are certainly plenty of accelerators in San Francisco with varying amounts of funding, networking opportunities and training programs out there that fit every type of startup and its specific needs. We hope we've succeeded in helping you navigate your options and made it easier for you to find the right fit.