The future of Postmates
In a previous article, we talked about our top mobile app conferences in San Francisco. Just a few weeks ago, on October 2-4, we attended one of them: TechCrunch's Disrupt San Francisco. The event revolves around startup culture and is aimed at founders, investors, developers and hackers, among other figures in the industry. Today, we'd like to give you more information about the conference and focus on one of our favorite talks from this year's edition: "Postmates' Path Forward with Bastian Lehmann".
What is TechCrunch Disrupt San Francisco?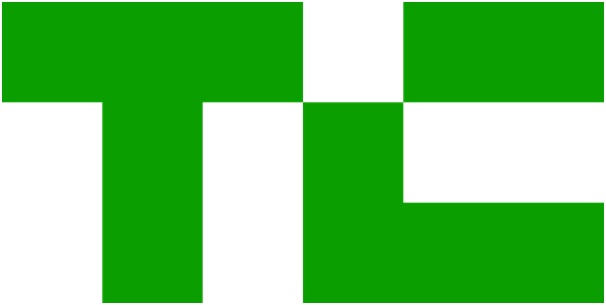 TechCrunch—an online publisher that focuses on the tech industry—held the first Disrupt conference in Beijing back in 2011 and has since expanded to San Francisco and Europe. The San Francisco event gathers over 10,000 attendees and includes more than 400 media outlets. Moreover, its Startup Alley exhibitors raised over $37 million in funding shortly after the 2018 event. In addition to talks, workshops, and Q&As, Disrupt includes a hackathon, a startup competition called Startup Battlefield, book signings and a variety of networking events (on top of a networking app called CrunchMatch that helps you connect with other attendees and make the most of the experience).
This year's San Francisco edition was held on October 2-4 and passes ranged from $145—if you were looking to just browse around the expo—to $1995—if you were an exhibitor—, with several categories in between. Talk topics and Startup Alley highlighted categories included artificial intelligence, SaaS, FinTech and Blockchain, among others. Some of this year's sponsors were Verizon, Lenovo and Amazon Web Services, while speakers included Heather Adkins, the Senior Director of Information Security at Google, and Cal Henderson, the Co-founder and CFO of Slack. You can find videos from this year's edition here.
Another big part of the event is Startup Battlefield, an exciting competition that features startups. The startups go through an 8-week mini accelerator before pitching their projects before judges at the conference. Dropbox and Trello are just a couple of the big names that started on the Battlefield stage and this year's San Francisco winner, Render, raised $2.3 million.
Postmates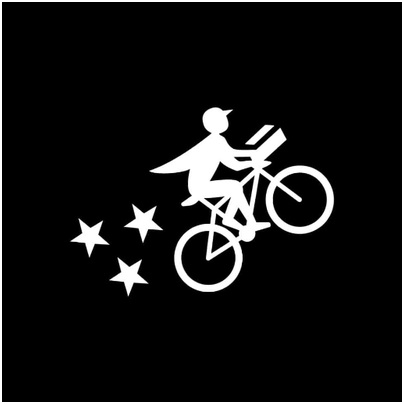 Postmates is an on-demand delivery service based in San Francisco and founded in 2011 by Sam Street, Sean Plaice and Bastian Lehmann. According to their website, their platform, Urban Logistics, "connects customers with local couriers who can deliver anything from any store or restaurant in minutes". The company was actually a Battlefield company in 2011 and, today, it has 500,000 couriers on its fleet and covers 3,500 cities in the United States' 50 states, with a 95% on-time rate.
Bastian Lehmann is not only one of the co-founders but also the company's CEO. He was born in Germany and has been in the business for quite a while, having also co-founded Curated.by and been on the product team of many startups.
The talk
Kate Clark, a reporter for TechCrunch, was in charge of moderating the talk with Postmates CEO and Co-founder Bastian Lehmann. Kate navigated the talk starting with the challenges Postmates faced when pitching their product at Startup Battlefield back in 2011, and those it still faces today in a market with big shots like Uber and DoorDash. She also focused on whether Postmates would file for an IPO in 2019, what the company's focus on profitability is, the SoftBank Vision Fund, and the use of autonomous delivery, particularly Serve, the company's delivery robot. Here are some of our highlights.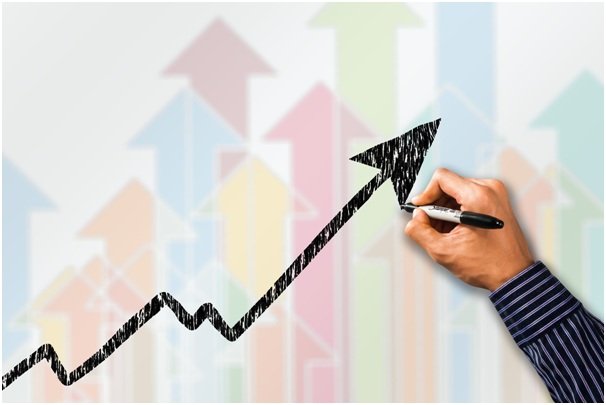 "…profitability is a managed outcome."
Although Postmates reported $400 million in revenue in 2018, the company is not yet profitable. When asked about this, Bastian discussed how the company internally believes profitability is a managed outcome. In September 2018, Postmates was almost profitable, but the company wasn't growing as fast as some of their competitors. This is why they decided to raise more money to invest instead of focusing on profitability.
"[the delivery business] is one of the most competitive consumer spaces that I could think of"
Bastian also discussed the pros and cons of being in the delivery business. He mentioned how competitive this industry is and how so many ideas never make it past the initial stage. He added this is exactly why it's an incredible feeling for a founder to see a company grow, although he definitely wishes they had a larger market share.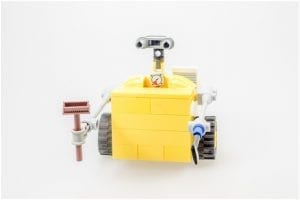 "Serve does not need to be fully autonomous for us to make sense."
Kate Clark later steered the topic onto the company's autonomous delivery efforts, namely, Postmates rover, called Serve. Bastian explained that they decided to develop the technology in-house because it was too expensive to team up or acquire an existing robotics company. Compared to their competitors, Postmates has invested an insignificant amount on autonomous delivery, including licenses in a couple of cities where they are testing this system. They have also focused intently on smart hires (incorporating former employees of Uber, Google, and Apple). Moreover, Bastian explains that for the next couple of years, their rovers will still be teleoperated (albeit decreasingly so) and noted that they don't have to be fully autonomous to be extremely lucrative, as they can achieve that goal by just making deliveries more efficient. Postmates is currently testing Serves in San Francisco and Los Angeles, and hopes to also do so in New York.
When approached about cutting jobs as a result of automation, Bastian stated he didn't believe that was the right way to look at it. Serves will augment the current fleet and, by the time the rovers can make most of the deliveries, the company will hopefully have done a good enough job to be able to relocate current postmates to other positions.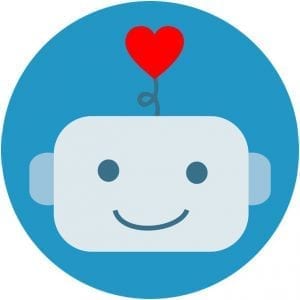 "Interaction design is something that gets overlooked quickly."
Postmates invests a lot in socially-aware navigation (i.e. navigation that takes social conventions regarding space management into consideration in order to make humans feel comfortable). As Bastian states, they are after "something that gives you a great feeling when you interact with it". That is the main focus of Ken Kocienda, who is in charge of some of the Serves' interactions.
Finally, Kate asked the Postmates CEO what the company's long-term vision was. Bastian answered that their aim is to create an open-source platform where everyone can participate and contribute to go beyond just delivering food.
Final thoughts
Bastian Lehmann has definitely given us a newfound view on the concept of profitability as well as food-for-thought on the topic of robots "taking over" our jobs. You can watch the full video here.
Also, if you're looking to attend other TechCrunch events, this year's Disrupt Berlin will be held on December 11-12 and the San Francisco 2020 edition will be on September 11-14 (you can already pre-register and take advantage of $500 off your pass). There will also be Robotic + AI session at Berkeley next March. You can find more information on these events here.