In previous articles, we have talked at length about promising San Francisco startups and how to get your own startup off the ground. This time around, we wanted to focus on a success case and look into one of the most thriving analytics companies Amplitude San Francisco. In this article, we'll take a look at what the company does, how it got to No. 1 in product analytics, and what mobile app services it has to offer.
What is Amplitude San Francisco?
Amplitude describes itself as a "Digital Optimization System", helping businesses "optimize the business value of digital product innovation." The San Francisco company has over 500 employees, 1000 enterprise customers and is at the core of mobile app analytics innovation with its Behavioral Graph, a major database of customer behavior.
Some of the company's most notable customers include Atlassian, Postmates and Ford. In addition to its San Francisco offices, over the last decade, Amplitude has expanded to the Netherlands, France, England, Japan and Singapore.
How did Amplitude get to No. 1?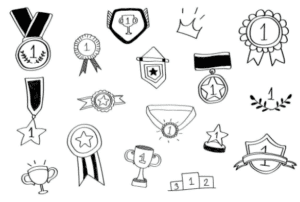 Amplitude did not become the best in product analytics overnight. It took time, talent, effort and a lot of funding to get to where it is now. With that in mind, let's have a look at how this startup made the "jump".
Amplitude San Francisco was born in 2012 at the hands of co-founders Spenser Skates and Curtis Liu. Skates and Liu were accepted into the San Francisco Y Combinator program (a seed funding accelerator for early-stage startups) that same year. The company worked covertly on its analytics database in 2013 and launched its mobile analytics platform the following year.
Between 2015 and 2018, the San Francisco startup continued to raise funds (from Series A to D) amounting to over $130 million, while launching several innovative products for services such as mobile apps. In 2019, Amplitude focused on growth not only through additional features but by giving back. To that end, they launched a scholarship program that provided free access to its products for one whole year. In 2020, the company continued to raise funding and expand globally. By then, it was valued at over $1 billion.
Finally, in 2021, the San Francisco giant was named No. 1 in product analytics and No. 22 for software products by tech marketplace leader G2. In just 10 years, Amplitude has shown great potential for growth and proven to be an outstanding tool for mobile app and software analytics in general.
Amplitude San Francisco products and results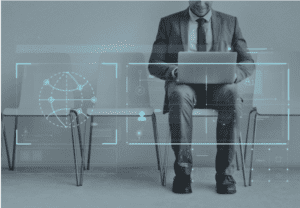 Now that we know what Amplitude San Francisco is and how it got there, let's take a look at some of what it has to offer.
Products
You can view all of your data in one place with maximized security and real-time integrations such as Salesforce, Slack and Google Play. You can also track mobile app users' sign-ups, logins, subscriptions, ads viewed, purchases, and opened messages. Everything you need to know about your business and your customers is at the tip of your fingers.
Amplitude's product analytics lets you understand your customers, improve your experience, optimize outcomes and accelerate innovation. You'll gain valuable insight into your customers' behavior that will allow you to make smart business decisions. You can explore behavioral data, measure key metrics, analyze digital journeys, predict future outcomes, and more.
The San Francisco startup makes personalization easy and hassle-free with recommendations and predictive personalization. This way, you can create experiences that adapt to each and every one of your users.
Amplitude also offers A/B testing experiences that stem from your existing analytics and customer behavior data. This makes experimentation easier and also more accurate.
Reach and results
Over 900B monthly customer behaviors tracked
Over 45,000 products implemented
1T targeted experiences delivered
46% increase in conversions
80% increase in productivity
655% average ROI
Final thoughts on this San Francisco company
It takes a lot of effort and drive to make it to the top, but Amplitude has proven that a startup can definitely get there. This San Francisco startup has not only soared within its field, but it has become an innovation leader. Is your startup up to the task?
If you are interested in its products, you can learn more about Amplitude's plans and pricing here.