Top San Francisco Startups 2021
It is no secret that the San Francisco Bay Area is home to countless innovative technology companies, hosts countless startup events and offers many funding opportunities. As the tech hub it is, many startups decide to establish their headquarters in San Francisco, while others move from all around the globe to settle there. In this article, we would like to focus on this year's potential stars, so we'll the Top San Francisco startups 2021. While some of them have just started out, others have been around for some time, but have shown incredible growth in the past year or so. Let's take a look.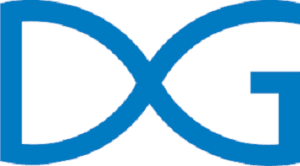 DataGrail has taken advantage of the increasing global concern over data privacy to offer a privacy management platform. Their product ensures companies comply with current regulations like CCPA and GDPR. This San Francisco startup was launched in 2018 by Daniel Barber, Earl Hathaway and Ignacio Zendejas and quickly found plenty of willing investors. DataGrail has raised $9.2 million in Series A funding from companies such as American Express Ventures and Gunderson Dettmer. The company's platform includes a Live Data Map that integrates with dozens of business systems (such as Mailchimp and Salesforce), which allows it to securely manage data and oversee privacy requests. Moreover, DataGrail also offers data recovery, encryption and vulnerability management features. This groundbreaking startup is definitely one to watch.

This fintech startup was founded in 2013 but had an exceptional 2020. According to Growjo, Chime was one of the top 10 San Francisco startups when it came to growth, raising $1.5 billion in funding and doubling its workforce. The company offers a mobile bank account that aims at improving its users' financial lives. Chime's system is designed to help members avoid fees, save money, and improve their finances. Users are given a debit card along with an expense and a savings account they can manage through an app. Chime offers many benefits, including receiving paychecks 2 days early and no overdraft fees, which is why over 5 million people have decided to join the platform. Chime's innovative take on online banking is definitely paying off.

Wise is another mobile banking solution, but this time focused on businesses. Wise was founded in 2018 and received $12 million worth of funding in its Series A stage. Mainly aimed at small businesses, this San Francisco startup offers affordable FDIC-insured business checking accounts and a digital platform with access to all necessary financial tools. Other features include a 1% cashback incentive, unlimited contacts and a mobile card reader. Wise is now working on putting its funding to work by adding virtual cards and remote check deposits, as well as expanding to other countries. These features make it quite unique and an excellent solution for any small business.

Airtable was founded in 2012 on the basis that one should dictate how software works and not the other way around. This cloud-based project management startup was the second fastest-growing startup in San Francisco in 2020. Through Airtable, users can create a database that adapts to their needs. In addition to adding fields and adaptable views, users can also include pre-built apps, add integrations, and enforce automation. There are templates for every possible field, from digital video production to user research and bug tracking, making Airtable a one-stop tailored solution for every business. Over 200,000 companies work with Airtable (including Medium and Netflix) and it has received more than $350 million in funding up to date.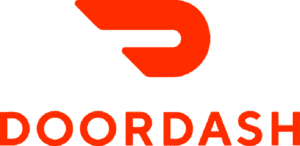 DoorDash was founded in 2014 and has been making waves ever since. The company connects people with businesses by facilitating door-to-door delivery and is currently available in 4000 cities in the US and Canada. The San Francisco startup has racked up almost $1 billion in funding and went public in December 2020, with its stock trading steadily increasing since then. Although a lot of similar services have popped up over the last few years, DoorDash has managed to remain in the lead and has also seen incredible growth in profits during the COVID-19 pandemic, with a 214% increase in revenue and three times more subscribers. What is even better, DoorDash has used this success for good and has committed to reducing hunger and food waste.

Founded in 2018, this fintech company uses analytics, artificial intelligence and blockchain to provide innovative financial solutions for customers. It offers easy online access to home equity lines, mortgage refinance and personal loans for individuals as well as digital fund services and asset management for businesses. According to Growjo, Figure was the number one fastest-growing San Francisco startup last year, accruing $1.4 billion in funding and increasing its workforce by almost 300 employees. It has also unlocked over $1 billion in equity for its more than 20,000 members. With the rise of blockchain technology over the last few years, Figure is definitely one to watch.
⦁ Extend: Newest in Top San Francisco Startup 2021

Extend focuses on product protection technology to improve customer satisfaction and increase revenue. It gives merchants an easy way to provide their customers with protection plans or warranties for their products. In addition to offering customized API integrations, Extend's platform is already integrated with the main e-commerce solutions, such as Shopify and Magento, making it extremely easy to access and use. Founded just in 2019, Extend made it to the top five fastest-growing San Francisco startups in 2020, raising $56 million in funding and tripling its workforce. The company has the perfect market niche and is doing a great job of helping both merchants and consumers.

Founded in 2015, Tempo has combined the home gym with personalized fitness services. The company provides a digital workout screen and 3D sensors to track users' movements. This means it can give users feedback on their form and technique while also offering weight guidance, rep counting and personalized programs. Users also have a wide variety of fitness classes to choose from and can acquire various accessories. This innovative take on home fitness has proved successful for Tempo and the company made it to the top 10 San Francisco startups when it came to growth last year. It has raised almost $80 million in funding and greatly increased its workforce.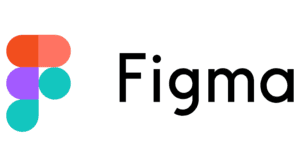 Figma is a collaborative design tool that was launched in 2016. It sets itself apart from similar tools, like Adobe, as it is a web ecosystem, which gives teams the possibility of working together throughout the design process. Some of its features include instant arc designs, a modern pen tool, animated prototypes and countless plugins. With a trend towards remote work, it is no wonder Figma is doing quite well. The company was among the top 10 fastest-growing startups in San Francisco in 2020, raising more than $132 million in Series B funding and raking in a yearly revenue of $80.2 million.
Final thoughts on Top San Francisco Startups 2021
San Francisco is well known for being home to plenty of startups, and, even in a tough year like 2020, many of these companies have managed to thrive. This is why we wanted to share the San Francisco startups we believe show the most promise, looking at innovative proposals and rapid growth. 2021 is shaping up to be a year of rebuilding and innovation, so we can't wait to see what San Francisco's best hold in store.