5 best San Francisco startup meetups
San Francisco is filled with conferences and events for every type of developer and tech company. But, when it comes to startups, meetups might be the best way to go. Instead of getting lost in the crowd, meetups give you the chance to network and learn in a controlled environment, usually for free or at a low cost. There are different types of meetups depending on what you are looking for or what you need to get your startup going. In this article, we'll recommend various San Francisco startup meetups you should definitely take a look at.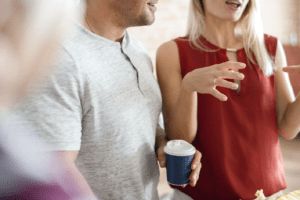 106 Miles
106 Miles is "a network of startup founders, engineers, and friends" with the mission to "educate and empower entrepreneurial engineers." 106 Miles started holding meetups in San Francisco in 2005 and hasn't stopped since, rounding about 9,000 members to date. They also hold events in Palo Alto and Redwood City in various bars, and occasionally through Zoom. Their San Francisco startup meetups take place during the evening on the fourth Wednesday of every month and are mainly focused on socializing and networking. The events are free, except for whatever you'd like to eat or drink, of course. You can take a look at their upcoming events here.
Lean Culture
The Lean Culture meetups stem from the Lean Startup Circle, a community devoted to sharing peer-to-peer startup know-how. The Lean Startup Circle emerged in 2009 in San Francisco and has developed dozens of chapters all across the globe since then. There are four chapters in San Francisco alone, each with a different approach. Lean Culture focuses on fostering lean culture and has a diverse schedule that includes workshops, talks and networking events, both free and paid. Past talk and workshop topics include innovation, machine learning, and how to expand your startup. Their networking events, called "Will Work for Equity", are usually structured: attendees are divided into small groups and hold roundtable discussions. You can check out their upcoming events here.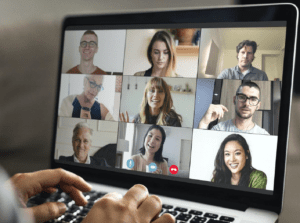 Bootstrappers Breakfast for San Francisco Startups meetups
Bootstrappers Breakfast meetings are aimed at entrepreneurs in the early stages of creating their startups. Their meetups take on a different approach by creating a space for small groups of entrepreneurs to compare notes, find partners, exchange ideas, and learn from each other's mistakes. Only founders working on their startups are allowed to attend. Bootstrappers Breakfast has chapters all across the US and their San Francisco one holds an event bright and early one Friday each month. The meetups are free and usually at a cafe, but have been organized online for most of 2020. You can take a look at their upcoming events here.
Startup Grind
Startup Grind dubs itself the "largest independent startup community, actively educating, inspiring, and connecting entrepreneurs globally in partnership with Google for Startups." They connect over 2 million entrepreneurs in 600 cities all across the globe. Their San Francisco chapter has over 4,000 members and usually holds an event every month with different industry speakers (from founders and innovators to educators and investors). It has a mix of free and paid events, with paid events tickets reasonably priced. Past speakers have included Kickstarter founder Yancey Strickler, Adobe's CPO and Executive Vice-President Scott Belsky, and NFX's CEO and Trulia founder Pete Flint. You can check out their events here.

Tech in Motion
Tech in Motion is known for its variety of tech events. Their goal is "to create a community where technology enthusiasts can learn from other professionals, have questions answered in real-time, discover new tech, and hear stories that inspire." Their San Francisco startup meetups include a wide range of tech talks on industry-related topics as well as networking events, and even trivia nights. Tech in Motion meetup events are free; you can take a look at them here.
Final thoughts on San Francisco startup meetups
As you can see, there is a wide variety of San Francisco startup meetups you can attend depending on your needs. Whether you are looking for a place to relax and connect with fellow entrepreneurs, want to keep up with the latest industry developments or are in need of some support and guidance from your peers, you are sure to find the right meetup for you. We hope this article has given you an idea of where to look.