All you need to know about PyCon 2020
Over the last few weeks, we have been focusing on Python, one of our favorite backend languages. In this article, we'd like to give you an overview of the largest Python-related conference out there: PyCon 2020. With the 2020 edition just a few months away, there's a lot you should know, and we'll try to cover some of the basics here.
What is PyCon?
PyCon has taken place every year since 2003 starting in Washington D.C. and touring other cities like Chicago, Santa Clara and Cleveland. In 2003, only 200 people attended PyCon. Since then, it has become the largest gathering for the Python community with over 3000 attendees last year. The conference was created by the Python Software Foundation, an NPO that aims to advance and promote Python. PyCon 2020 is also sponsored by dozens of big companies including Microsoft Azure, Facebook, Slack, JetBrains, Duolingo, Amazon Web Services and Google.
Last year's edition was held in Cleveland back in May and its keynote speakers included the founder of BeeWare, Russell Keith-Magee, the founder and CTO of Pilot, Jessica McKellar, and the Python Steering Council. This year, the conference will be held in Pittsburgh at the David. L. Lawrence Convention Center on April 15-23. These nine days will be jam-packed with tutorials, conferences and developer sprints. The registration rates are $125 for students, $400 for individuals and $700 for companies. Moreover, there are some events that come with an extra cost as well as some free-of-cost events we'll detail below. You can find more information regarding rates, accommodation and travel in this link.

Why should you attend PyCon 2020?
If you're unsure about whether PyCon 2020 is for you, here are some reasons to get you excited.
You'll be updated on everything related to Python, getting the latest scoop and data.
You'll get to network with industry professionals, as well as potential employers or employees.
You don't just get a chance to attend the many exciting events listed below, but you also get the chance to be more actively involved by proposing a talk, a tutorial, a poster or a mentorship.
You can take part in the hatchery program aimed at introducing new tracks, summits and demos to the conference.
You'll get a chance to schedule informal presentations or discussions by making use of PyCon's Open Spaces.
You'll get to do all of this while keeping it environmentally friendly thanks to PyCon's focus on sustainability.

What should you expect this year?
Although the detailed schedule will be released in February, we already have an idea of what PyCon 2020 will look like. Here are the events we think you should look out for:
Tutorial days: the place to be if you want to learn something new. To be held on April 15 and 16, these are intense 3-hour sessions during the day followed by some more relaxed networking in the evenings.
Conference days: these will take place from April 17 to 19 and will revolve around what's new in the world of Python. They will give you a chance to share your knowledge, make contacts and discuss projects. They include:

Scheduled talks with one keynote speaker followed by several talks and panels covering a wide range of topics. There are even PyCon Charlas for Spanish-speakers interested in talking or attending events in this language.
Open spaces where you can schedule informal presentations or discussions.
Five-minute lightning talks held at the end of each day.
A poster session on the last day where academics, developers, community members and hobbyists answer questions and show off their work with, you guessed it, graphic posters.
The PyLadies Auction, including over 55 items provided by sponsors to support the PyLadies community.

The Expo Hall: the Expo Hall will hold several activities during PyCon 2020. The action starts with the opening reception on April 16. Then, on April 18 and 19, it will be filled with Python development companies running in parallel to the conference. Finally, the Job Fair will also be held here on April 19.
Development sprints: these will be held from April 20 to 23 and give contributors of open-source projects a chance to meet and share learning and development experiences. Participation is free and everybody is welcome, even if they're not taking part in the talks and events.
Summits: if all of these events weren't enough, two summits will be held during the tutorials days. These are the Python Language Summit and the Python Education Summit. The Python Language Summit is aimed at those developers who work on Python implementations and wish to share information or discuss problems while working towards solving them. The Python Education Summit taking place on April 16 brings teachers and educators together to tackle coding literacy.
Job fair: a chance for potential employers and employees to connect, this space will be open to the public on April 19 from 10 am to 1 pm.
Social events: there will also be plenty of opportunities to socialize, such as the opening reception on the 16, evening dinners on conference days, and a 5k run/walk early on Sunday, 19.
You can also browse around the website for the 2019 edition to get a clearer picture of the activities and an idea of what the schedule might look like or take a look at some past talks.
Why Pittsburgh?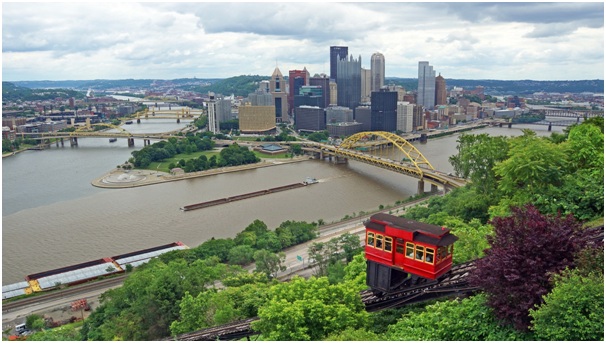 This Pennsylvania city has become quite the tech hub in recent years, with many calling it the next Silicon Valley. It has plenty of academic and research resources and is currently 9th on the Brookings Metropolitan Policy Program's list of potential growth centers. This is probably why Google, Uber and Facebook are just some of the companies that have set up offices in this city, so PyCon 2020 attendants should feel right at home.
PyCon 2020 Final thoughts
As you can see, if you are a Python developer, PyCon 2020 is full of opportunities for you to learn and socialize around the language. We believe this conference can really be worth your while but warn you not to get too ambitious if you decide to attend. With so many events over nine days, you'll probably have to prioritize. We hope after reading this article you'll be looking forward to the February release of the full schedule as much as we are!