The 2018 Best Mobile App Awards
The Best Mobile App Awards began in 2012 as there was a need for a central authority to select which were the best mobile apps and app developers out there. The idea was for people to be able to find the latest and best apps all in one place without browsing through countless apps in the stores; as soon as the site was online it received a large number of visits and it has now become a success. It is run by a group of expert designers and developers, who are leaders of the industry, and serves to highlight and promote those apps that really deserve it, giving every app a chance to get their turn in the spotlight. So, let's take a look to the winners of the 2018 Best Mobile App Awards.
Here are some of 2018 Best Mobile App Awards winners so far:
OnReal (Android, iOS and web app)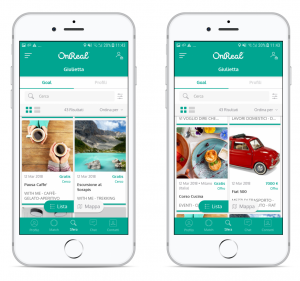 This Best New Mobile App winner is a free app that connects people who are looking for or offering a service or product, and also those who want to share a social activity (such as sharing a meal or doing exercise), within a predetermined area. You can input your interests, what you are looking for and what you have to offer and the app will match this with the "Goals" (ads) of other users in the areas you visit on your day-to-day life. There are different profiles to fit specific needs (Personal, Company, VIP, etc.) and you can decide who sees your goals, as well as when and where. OnReal 2018 Best Mobile App Awards Review
Primed Mind (Android and iOS)
Through an in-app subscription, this life-coaching, Best Design-winning app offers visualization, relaxation and goal-setting techniques through audio content. The goal is to develop the user's potential by developing confidence, health, and communication skills, among others, and help them both in their personal and professional lives. Elliot Roe will guide the user through techniques he used on many world champions, including Olympic athletes and poker players. Primed Mind 2018 Best Mobile App Awards Review.
write4joy (iOS)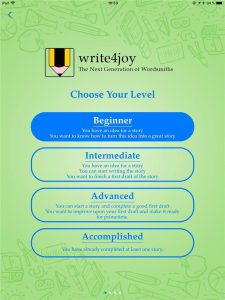 This app received the Best Educational App award as its goal is to teach children and adults alike to write creatively. It provides tips, prompts, examples and activities to get you going in all steps of the creative process, whether you are looking for an idea or a writing strategy, or just need help formatting or revising your work. You can enjoy a 30-day free trial, where experienced instructors will work with you through an in-built message board. And at the end of the process it even gives you the possibility of publishing your work! write4joy 2018 Best Mobile App Awards Review
ScaleWise (iOS)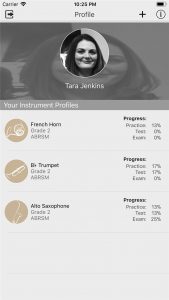 Another Best New Mobile App winner, ScaleWise is designed specifically for music students preparing for exams. The app analyzes the pitch of live musical instruments in real time and spots any mistakes the student might make. It currently works for most brass and woodwind instruments and has the knowledge of which scales are required for the music exams for each of them. The app has different modes in order for the student to make progress at its own pace, and provides the possibility of sharing the results with the teacher so they see their student's progress. ScaleWise 2018 Best Mobile App Awards Review
ABCmouse Mastering Math (Android and iOS)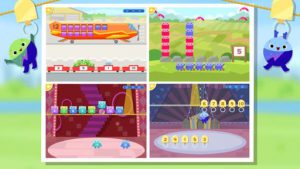 This early-learning app is aimed at preschool and kindergarten children to help them understand fundamental math concepts and has earned a Best Educational App award. It is game-based, can be personalized for each child's needs (adapting to their existing knowledge and providing new material according to the child's progress), and works through repetition and variation. You can get it through a membership from the ABCmouse Early Learning Academy. ABCmouse 2018 Best Mobile App Awards Review
Conclusion
What can we learn from 2018 Best Mobile App Awards winners so far? That creating the Best Mobile App has to do with keeping up with the latest trends regarding design and usability, but also with looking at the problems these apps try to solve. Maybe finding your niche is all it takes. And just an extra tip: it doesn't hurt to check out their business models too.