MGS San Francisco talks user retention
In a previous article we talked about the Mobile Growth Summit (MGS) in San Francisco and the reasons why you should attend. We also mentioned some of the highlights of the 2019 events and, today, we'd like to focus on a specific panel that discussed mobile app user engagement and retention. The panel called Sticky Fingers: How To Hold Onto Your Users included panelists from Tophatter, GasBuddy, and IMVU.

What is MGS San Francisco?
To give you some context, MGS San Francisco is a worldwide event held in the UK, Canada, Singapore, New York and San Francisco, among other locations. It is a non-vendor conference spanning over two days and aimed at helping you connect with and learn from professionals in the mobile growth and brand marketing industries. It covers topics such as user acquisition, retention, engagement, monetization and analytics related to mobile, retail and mobile commerce (or mCommerce) brands.
The 2019 San Francisco convention took place last February with over 1500 attendees, included over 1300 companies, and booked over 100 speakers.
The panel
To introduce the topic, moderator Danielle Levitas put an emphasis on the fact that Americans spend three hours a day on mobile apps on average. Current trends show that that number will keep increasing in the future and is already larger for users whose sole computing communications device is their mobile phone. This time is spent on an average of 40 mobile apps that are regularly used every month, with 11 or 12 apps used every day. Users actually have around 100 apps on their phone at any given time. As we've become a mobile-first society, a lot of money and energy is spent on mobile apps' user acquisition. However, how does one keep users coming back? What makes for great user experience?

Moderator and panelists
Before delving into the topic at hand, let's take a look at the moderator and panelists and their backgrounds.
Danielle Levitas, Executive Vice-president for Market Insights and Premier Clients at App Annie was in charge of moderating the panel. If you don't know App Annie already, it is the leading provider of mobile data, with an analytics platform for app publishers.
Although there were originally set to be four panelists, due to weather conditions, Andrew Chan, Head of Apps and Gaming for Mattel was unable to attend. The three remaining panelists were:
Andrew Blachman, COO of Tophatter. As Andrew described, Tophatter is "the largest marketplace you've never heard of". The e-commerce marketplace has its headquarters in San Francisco and makes shopping entertaining and fun with a focus on discovery by introducing a new way to shop on your phone. They sell $1 million worth of products every day targeting users that don't know exactly what they are looking for. For Tophatter, retention is key in order to grow.
Allison Mac, Director of Marketing for GasBuddy. GasBuddy is a 20-year old company that has garnered 80 million downloads and 12 million unique users. It is also the third most popular travel app according to App Annie. The mobile app is aimed at helping users find gas stations and compare prices to save them money. They currently have no problem with user acquisition with 30,000 organic downloads a day. This is why they mainly focus on retention and have launched a payment product that allows them to monetize users a bit more.
Lomit Patel, Vice-president for Growth at IMVU. IMVU is the leading avatar-based social network with over 200 million registered users. Through 3D avatars, IMVU users meet new people, chat and play games. Lomit's team is in charge of user acquisition, retention and monetization.

Discussion
We've chosen to showcase some of the questions discussed during the panel that we felt were the most relevant.
Is your company a mobile-first company? What does that mean?
All three panelists agreed that their companies were mobile-first. Allison and Lomit told attendees how GasBuddy and IMVU actually started off as websites. Today, most of GasBuddy's budget is currently spent on their mobile app, though their website still provides some revenue. IMVU generates more new users and revenue on mobile and this platform has helped them improve retention and engagement of desktop users, as well as reach new audiences.
What techniques do you use to drive retention and engagement?
GasBuddy is actually reliant on something they can't control: gas prices. If prices go up, people use the app. If they go down, they are likely not to. This is why they decided to use a loyalty program and exploit the fact that there are 35 million gas purchases a day in the US.  They introduced a payment system to encourage users to use GasBuddy every time they buy gas by providing a guaranteed saving every time they use it. This has been the stickiest product they've had, with users taking advantage of the system at least once a week. They also funnel app downloaders and email them with marketing material.
As to IMVU, it has a great data insight team that runs analyses on its best users and reverse engineers their actions during the first seven days. Truth is, less than 22% of people return to the app after 24hs, with that number plummeting to 2% after 90 days. Within the first 7 days, about 68% of users are dormant and IMVU sees that as an opportunity to engage them. They know exactly what behaviors they want to encourage: making friends, engaging with people in chat rooms, and customizing their avatar. IMVU provides free credit to get users started and then rely on push, in-app and email notifications within those first 7 days.
At Tophatter, their money is on the product rather than marketing tactics. It is important to get users to provide information on the products they are interested in so that any marketing they may invest in is actually relevant and tailored to each user. The San Francisco company allows you to bid on different products but users can also set reminders for things that are not currently available, which is actually more important than push notifications or emails.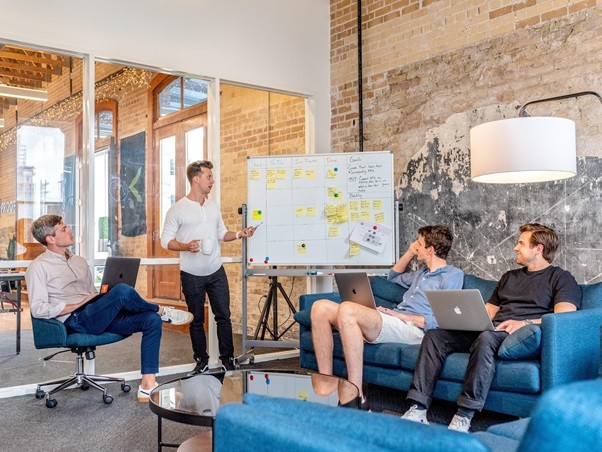 What are the key KPIs you measure?
For Tophatter, it's all about return attendance (at day 1, 7, 30 and so on). Whether people keep coming back or not, even if they are not actually shopping. IMVU focuses on retention as well, but mostly measures whether users spend any money during the first seven days. They also look at return on investment and whether people redeem the free credits they provide. Lastly, GasBuddy focuses on daily active users and how many of those people use the mobile app to actually buy gas.
Tophatter's COO actually admitted that they don't spend enough on retargeting, investing less than 10% of their budget. For IMVU, retargeting is a big component of the user journey and gets around 25% of the budget. VP Lomit also added that most of their retargeting budget is focused on recent users rather than lapsed ones. A stark contrast comes from GasBuddy with 90% of their budget invested in retargeting. This is mainly due to its impressive number of organic downloads. This means they need to focus on users coming back and cater to people based on where they live rather than on acquisition.
How do you determine you have a user that is not coming back and should stop reengagement?
For IMVU, these are the users that are not making friends which is the core experience of the social network. If they aren't making friends, they won't be sticking around. In the case of Tophatter, they rely on how incentivized a user was initially to take a specific action. They actually give credit for the users' first purchase and if they only make transactions with that incentive, they know they have to pay less to reengage those users. Lastly, GasBuddy simply doesn't stop targeting a user unless they are asked to do so.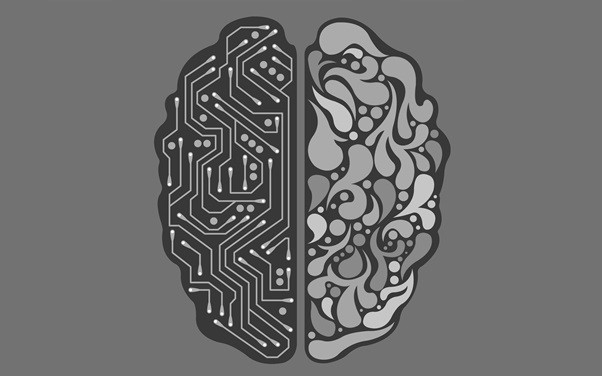 What technology are you most excited about to improve user experience?
Lomit from IMVU firmly believes that whatever future technology brings (or how different it was in the past), it's about being customer-centric and providing the best user experience possible. Nonetheless, he would like to focus on AI to replicate personalized experiences, just like Tophatter's COO. On the other hand, Allison from GasBuddy, who recently partnered with Alexa Echo, is looking forward to what connective technology will bring to the table.
Takeaways
The main conclusion of this panel is that we are currently living in a mobile-first world and better get used to it if we haven't already. Depending on the type of mobile app you have, your engagement approach may vary. However, you should always focus on providing the best user experience possible, invest some time and money on retargeting and be sure to measure results so you can define what steps to take next. You can watch the complete panel here and if you'd like to take a look at some of the other events from the MGS San Francisco, you can find more videos here.