Mobile Growth Summit San Francisco
There are many interesting mobile and tech events around the US, but today we'd like to focus on one that has made an impression on us: the Mobile Growth Summit (MGS) in San Francisco.

What is it about?
Mobile Growth Summit is a worldwide event held in the UK, Canada, Singapore, New York and, of course, San Francisco, among other locations. It is a non-vendor conference spanning over two days and aimed at helping you connect with and learn from professionals in the mobile growth and brand marketing industries. It covers topics such as user acquisition, retention, engagement, monetization and analytics related to mobile, retail and mobile commerce (or mCommerce) brands.
The 2019 San Francisco convention took place in February with over 1500 attendees, included over 1300 companies, and booked over 100 speakers. It also featured five tracks: Mobile Growth & Marketing, Calibrate Blockchain, Emerging Markets & Tech, Mobile Gaming, and Actionable Workshops.
Why should you go?
The introduction alone should have peaked your curiosity, but let us give you some extra reasons:
You'll be able to attend presentations and panels by mobile app marketing industry leaders (such as Facebook and Lyft), where you'll be given information to help you improve your strategies for the upcoming year.
There'll be opportunities to network and expand your horizons by meeting experts at social events, parties and mixers, with the potential to build long-term partnerships.
The summit includes workshops and sessions that will help you acquire growth marketing skills and give you first-hand exposure to the latest breakthroughs.
Attendees include heavyweights such as Amazon, Google, Airbnb, Sega and Rovio. Not to mention over 70% of 2018's attendees were executives (directors, managers or VPs), which means you'll be meeting with the actual decision makers.
Location, location, location. San Francisco is inches away from Silicon Valley, the home of countless tech companies.

2019 highlights
If you are still not convinced, our highlights from last year's San Francisco edition may change your mind:
There was a session on Mobile Growth Customer Acquisition delivered by Consumer Acquisition CEO Brian Bowman, Consumer Acquisition CMO Tom Young, and Google Partner Development Manager Patrick McGuigan.
The MGS19 mBolden Women of the Year Awards were handed out. Categories included the mBolden Mobile Growth Leader of the Year, the Champion of Women Award, the Rising Star Award, and the People Choice Award.
A neat highlight at the event was that attendees could keep in touch through the Bizzabo event app.
There was a session on How To Succeed In VR & AR For 2019 by the GP of The Venture Reality Fund.
Another interesting panel was Sticky Fingers – How To Hold Onto Your Users, which dealt with user retention and included speakers from App Annie, Mattel and Tophatter.
As you can see, there is a variety of activities with relevant people from the industry which are well-worth listening to. You can find more videos from MSF19 San Francisco here.

The Mobile Growth Summit Tribe
In addition to the summit, the Mobile Growth Summit offers and extra: the MGS Tribe. This global community includes app marketers and publishers and admission is based solely on abilities rather than budget. If you are admitted to the Tribe, perks include training and mentoring programs, an Annual MGS Passport to events and VIP dinners, executive retreats, access to an exclusive job board, and personal brand development and consulting services. You can apply through this form.
Why San Francisco?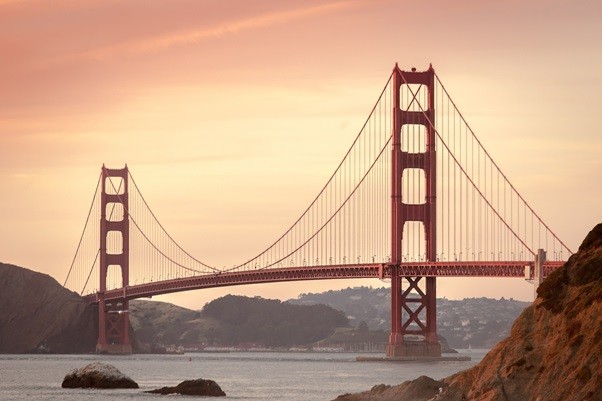 As you probably know, the San Francisco Bay area is the home base for the computer technology industry with over 200,000 tech jobs and the highest average high-tech salary in the US. It includes big shots like Google, Apple, HP, Zoom, Microsoft and Adobe, and of course, many up-and-coming companies. This means that you'll be right in the heart of the tech industry.
If that wasn't enough, you'll be spending time in a beautiful city with incredible cuisine and beautiful hilltop views, surrounded by landmarks such as the Golden Gate Bridge and Alcatraz prison.
If you're still not convinced, you can watch out for the rest of the Mobile Growth Summits happening around the globe this year. In addition to the one in London last May, there will be one in Singapore in June and another one in New York next July. And that's just for starters. Make sure to stay tuned for the upcoming San Francisco edition in early 2020!