MGS San Francisco: Keyboards as a marketing tool
In a previous article we talked about the Mobile Growth Summit (MGS) in San Francisco and the reasons why, as a developer, you should attend. We also mentioned some of the highlights of the 2019 events and, today, we'd like to tackle a specific session that focused on keyboard apps as a marketing tool. Baidu USA was in charge of the session which was called Using Keyboard Apps to Acquire, Engage, and Retain Users.
What is MGS San Francisco?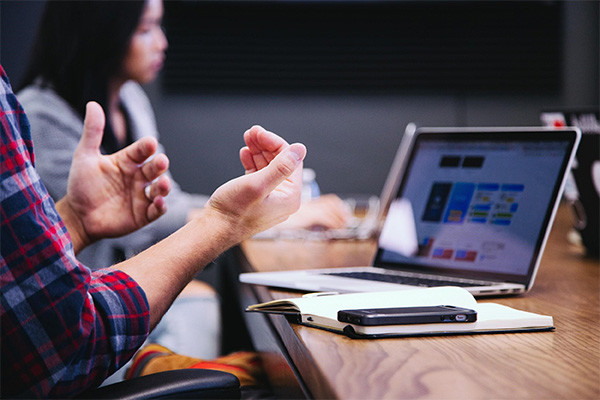 To give you some context, the Mobile Growth Summit is a worldwide event held in the UK, Canada, Singapore, New York and San Francisco, among other locations in Asia and Europe. It is a non-vendor conference spanning over one or two days and aimed at helping mobile marketers, developers and user acquisition marketers connect with and learn from professionals in the industry. MGS covers topics such as user acquisition, retention, engagement, monetization, and analytics related to mobile, retail and mobile commerce (or mCommerce) brands.
To give you an idea of the scope, the 2019 San Francisco convention took place last February with over 1500 attendees, included over 1300 companies, and booked over 100 speakers.
The speaker

Elaine Sheng Hu is the Head of Business Development for Baidu USA. Baidu USA is one of Baidu's research and development centers and, according to their website, their mission "is to make a complicated world simpler through technology".
Baidu (literally meaning "hundreds of times") is a Chinese multinational tech company founded in 2000 that specializes in Internet products and services as well as artificial intelligence (AI). They are heavily invested in machine learning and natural language processing. They have the second largest search engine (after Google) and hold the majority of the Chinese market (over 75%), in addition to a market cap of about $40 billion as of June, 2019. Their search engine does not only offer image and book search but also MP3 and mobile search.
Baidu has also delved into the app industry through its Global Business Unit (GBU). The GBU seeks to expand the global footprint of Baidu's products, with a wide variety of products and services for both end users and businesses. They have developed their own app store and acquired over 2 billion active users around the globe.
Furthermore, Baidu also offers a mobile advertising platform aimed at developers called DU Ad Platform. It offers a turnkey monetization solution that has been chosen by over 2400 developers and amassed 800 million users.
The session
As mobile app developers, we are not only constantly trying to come up with the next big idea, but also how to make the best of it. In this session, Elaine Sheng Hu discusses how Baidu has transformed keyboard apps from a basic communication tool to a creative platform where users can interact with their friends, thus turning it into a powerful marketing tool. She explains how to customize a campaign with keyboard apps and states we should consider them as a new customizable and effective tool for user acquisition and brand building.
Why keyboard apps?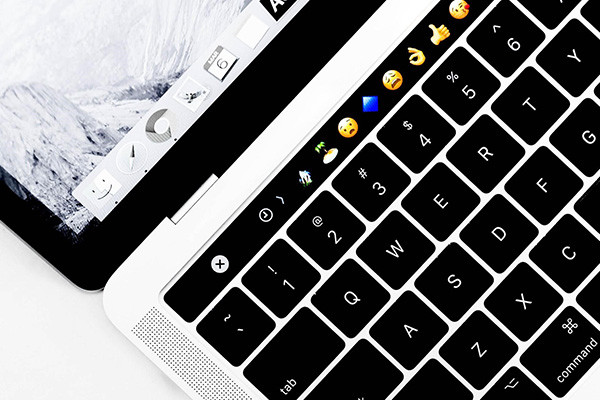 Baidu has two extremely popular keyboard apps with embedded AI features, like smart emojis and voice recognition:
Simeji is a Japanese app released in 2008 that includes skins, emojis, stickers and emoticons. It soon became very popular and was ranked number one for iOS and Android, as well as winning multiple awards. Today, 80% of Japanese millennials recognize the Simeji brand.
Facemoji is another of Baidu's keyboard mobile apps that allows you to choose among hundreds of different skins as well as personalize your own. It was released in 2016 and has garnered over 100 million downloads in addition to receiving very positive feedback from Google Play.
Truth is, keyboards are extremely popular among young people but have been overlooked for many years as a marketing tool. Luckily for us, AI technology has finally helped show their potential.
Elaine explains that, as is evidenced by the information above, these mobile apps are massively popular among the younger generation and generate higher user engagement and retention rates—Simeji users open the app a whopping 80 times a day on average. They are also personal and customizable, giving users the possibility to change them to express their personality. Moreover, keyboard apps provide countless ways to reach out to and interact with users which translates into endless marketing possibilities.
Use cases and case studies
When it comes to use cases, Elaine explains that, through AI, keyboard apps provide endless possibilities for interactive content. Based on the context of a specific conversation, a keyboard app can intuit that users are traveling to a certain location and provide the weather report for it. This would also allow users to take screenshots and share that content with friends without exiting the conversation. The mobile app can also provide an instant game option or offer comic books for users to read when they mention they are bored.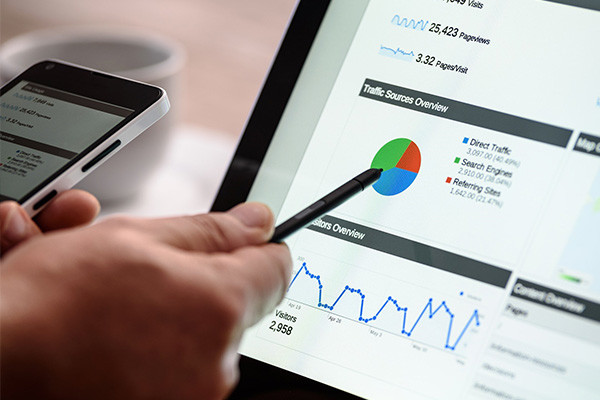 As far as case studies go, the Baidu USA Head provides the example of a Japanese puzzle game that allowed users to customize the skin of its characters through a keyboard feature and offered special stickers that were gifted to users through performance marketing. Performance marketing means users obtain a certain benefit after performing specific in-app actions—in this case, downloading and playing the mobile app game up to a certain level. This marketing technique is easily measurable and encourages high engagement by providing rewards which are highly customizable. Furthermore, users can share their rewards with their friends, which increases brand visibility and awareness. The campaign resulted in 40,000 sticker downloads and caused people to organically start talking about it on social media. This boosted the search volume in the app store and the game actually became the number three app in the app store.
MGS San Francisco Takeaways
Baidu has proven that thinking outside of the box and taking full advantage of what AI has to offer can be very beneficial for any mobile app developer. Who knew something so simple (at least, at first glance) as your keyboard could be used as a major tool to acquire, engage and retain users? You can see the full video for the session here and more videos from the MGS San Francisco 2019 here. Also, the next MGS San Francisco is set for February 2020, but the Canadian event is coming up next August in Toronto. Don't miss it!