This year's Barcelona edition of the Mobile World Congress was a force to be reckoned with, including virtual, on-site and hybrid events. Elon Musk's keynote speaker talk regarding Starlink internet and the future of SpaceX  in Los Angeles was particularly interesting and we wanted to share some of its highlights. But first, let's give you some context.
What is the Mobile World Congress?
The Mobile World Congress is an event organized by GSMA, an association that represents the interests of over 750 operators plus nearly 400 companies (from the mobile industry and the development community). The event had its origins back in 1987 as the GSM World Congress and was held in Cannes up until 2006. Today, it is the largest mobile industry exhibition in the world and is held in Los Angeles, Shanghai and Barcelona every year. The Barcelona congress usually takes place in February or March, while the Los Angeles event is quite new, having had its first edition in September 2018 (with a previous MWC Americas edition having been held in San Francisco in 2017). However, this year's Shanghai event was held back in February, the Barcelona congress was held just a few weeks ago (from June 28 to July 1) and you can expect the Los Angeles event in October 2021. Attendees to the conference include representatives from mobile operators, content owners, tech providers, vendors and manufacturers.
What is SpaceX?
Space Exploration Technologies Corp., more commonly known as SpaceX, is an aerospace manufacturer founded in 2002 in Hawthrone, a city in the Los Angeles metropolitan area, by Elon Musk. It was created with the goal to make life multi-planetary.
The Los Angeles company developed the first private liquid fuel rocket to reach orbit on Earth back in 2008 and hasn't stopped innovating in aerospace technology since then. Today, it is working on Starship, a rocket that is meant to establish a base on the Moon and a city on Mars.
What is Starlink?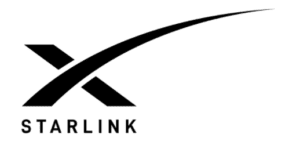 Starlink is a plan to provide the world with "high-speed, low latency broadband internet" via satellite and it is powered by SpaceX. SpaceX has already delivered two-thirds of all required satellites to orbit and will continue to work on expanding the network this year. Starlink should have near-global coverage of populated areas sometime in 2021. Its broadband service is ideally suited to reach rural and remote communities, providing them with reliable access to the internet.
Why did SpaceX choose Los Angeles as headquarters?
Los Angeles is known around the globe as the home of the entertainment industry. It houses all the major studios and some of the biggest stars. However, in recent years, as companies have expanded away from Silicon Valley, Los Angeles has become quite the entrepreneurial hub. Major companies such as Google, Buzzfeed and Facebook have opened offices in L.A.'s Silicon Beach region and there are countless tech companies in this area of Los Angeles. Moreover, the city also houses quite a few incubators and accelerators like Disney Accelerator and Amplify L.A.
Though the Los Angeles industry is still quite diversified (with tourism and finances also heavily involved), the area is buzzing with tech development activity and is a great place to visit, particularly if you are also a fan of the Hollywood life.
Talk highlights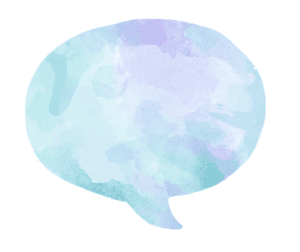 Elon Musk's interview was moderated by Justin Springham, a Publisher for Mobile World Live. The entrepreneur discussed both his work with Starlink and the latest developments with the SpaceX program. Let's take a look at the most relevant news for both of these projects.
About Starlink Los Angeles
When it comes to Starlink, Musk stated that he was driven by the need for connectivity in places currently lacking it or where it is very limited or expensive. Therefore, Starlink is meant to fill up the gaps between 5G and fiber. Here are the current developments and the ones expected for the next year.
Starlink has launched over 1500 satellites that are currently active. Their combined power is over 5 megawatts, capable of outputting 30 terabits per second of data.
Starlink is currently operational in 12 countries with over 69,000 users and expects to expand to 500,000 users over the next year.
Elon estimated that sometime in August 2021, Starlink should have global connectivity everywhere except the poles (since this interview, this plan had to go on hiatus due to unforeseen circumstances, however, they seem to be back on track now).
Starlink expects to get latency down to under 20 milliseconds, getting virtually no lag. Moreover, there is no latency when changing from one satellite to another due to all of them functioning based on a phased array.
Musk was also asked about the investment on Starlink, responding that before there is an actual positive cash flow the investment will amount to at least $5 million and it might reach $10 million.
A Starlink satellite dish is extremely easy to connect and will cost $500 and then there will be a $100/month for the service.
Starlink is also currently working on deals with several telecommunication companies to provide the service through them, particularly focusing on rural customers.
About SpaceX Los Angeles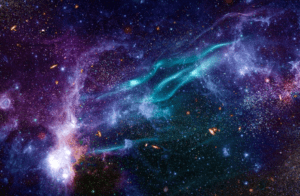 According to Musk, SpaceX is trying to extend consciousness beyond Earth. Let's see what's new with this extremely ambitious project.
Having already put 1500 Starlink satellites into orbit, SpaceX is getting ready to launch satellite 1.5, which has laser inter-satellite links. This model will be used to achieve continuous connectivity over the arctic and antarctic regions.
Musk states that the Falcon 9 rocket has the most efficient reusability to date, with some boosters having already flown 10 times. Reusing this rocket translates into 70% in savings with every launch.
SpaceX is currently developing Starship, which will be the biggest rocket ever developed and will also have twice the thrust of the Saturn Moon rocket. This rocket is designed for full and rapid reusability. Musk also expects Starship to be able to build a base on the moon and a city on Mars. Its first orbital launch attempt is expected to happen in the next few months.
Final thoughts
We believe Starlink is an outstanding project that can close the connectivity gap in remote or poorly serviced areas. We are also looking forward to seeing the Los Angeles-based company's progress in making life multi-planetary. We can't wait to see what's next for Elon Musk!