Back in March of 2020, COVID-19 seemed to be a fleeting virus. However, after a 15- month pandemic and multiple variants, we know there is still a long way to go. Luckily, technology has stepped up and there are numerous COVID resources for startups now available. So, if you are an entrepreneur or are in any way involved in a startup, this article is meant to give you an overview of these resources and hopefully make the pandemic more bearable. We'll cover five main points: finance, marketing, strategy, technology and growth.

Finance
One of the main concerns for many companies during the pandemic was an interrupted cash flow. This hit startups and entrepreneurs especially hard but, luckily, several financial COVID resources for startups have cropped up. From state to corporations, let's take a look at some of them:
Disaster assistance
If you're looking for a state-funded solution, the U.S. Small Business Administration is offering businesses disaster assistance loans for up to half a million dollars. Interest rates are low (2.75%-3.75%) and they can be paid over 30 years.
GoFundMe
On the private side, GoFundMe has partnered up with Yelp, Intuit QuickBooks, GoDaddy, and Bill.com to create the Small Business Relief Initiative. They offer small business owners and startups financial support during the COVID pandemic. Individuals can donate to help their local communities and GoFundMe will match the donations for businesses that reach $500.
Goldman and Sacks
Another big company lending a hand to smaller businesses is Goldman and Sacks, which has committed not only to help startups and small businesses in the US, but also around the globe. Their Small Business Resource Center has provided over $1 billion to small businesses since the start of the pandemic, offering training and support to over 10,000 entrepreneurs. Their program has helped 66% of participants increase revenue and 46% to create new jobs within six months after completion.
Facebook COVID resources for startups
Finally, Facebook has gathered a great pool of resources for startups and entrepreneurs struggling during this time. Their resources cover business resilience, investment and cash flow, and people management. You can check them all out here.
Moreover, remember there are plenty of ways to fund your startup beyond the recent resources.
Marketing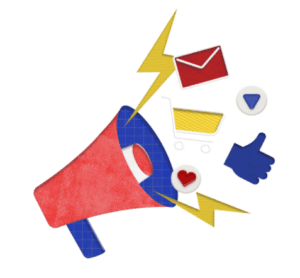 We all know a big part of the success of any startup comes from a good marketing strategy. Given that companies are now faced with fewer financial means to devote to this, here are a couple of COVID resources for startups that might help.
Google Ads credits
Google Ads is offering up to $340 million in credits for Google Ads Small and Medium-sized Businesses worldwide during the COVID pandemic. To qualify, you will have to have used the service before the pandemic hit, but it is still a great help to startups struggling with their marketing budgets. If you want more information regarding eligibility or how to apply, you can click here.
Facebook marketing decision-making
If you're looking for guidance on how to use the resources you already have, Facebook has drafted a marketing decision-making guide for startups struggling during the pandemic. This simple guide can help you make a difference during these troubled times.
Moreover, if you are a startup working on a mobile app, you can take a look at our article on marketing strategies here, most of which require minimum resources.
Strategy
Times of crisis like the one we're currently living in often warrant big changes. This isn't necessarily a negative thing, as many new and unexpected opportunities can come from this change. However, it can certainly be overwhelming at first, especially when your business is on the line. For that reason, it is important to have a good strategy and, fortunately, there are plenty of COVID resources for startups to help them hone in on the business strategy that best fits their needs.
Harvard Business Review
The Harvard Business Review is a popular business publication backed by non-other than Harvard University. It offers great insights for business owners and, even though you will need to subscribe for full access, you can still access a few articles each month for free.
People priorities
People are an essential part of business and, unfortunately, this is one of the areas that has been hardest hit by the COVID-19 pandemic. If your company is to make it through these hard times, it will be through the help of the people that are part of it, so it is important that you learn how to care for and prioritize them. This article by Boston Consulting Group is a great place to start, so much so that it was included by Facebook in its list of startup resources for COVID-19 response.
Google for Small Businesses
Google for Small Businesses is a great resource put together by Google to help small companies succeed. As a response to the pandemic, it introduced a series of tips, tools, and resources aimed directly at dealing with this situation which you can access by clicking here.
Technology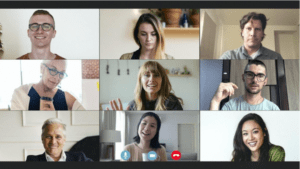 As most startups have gone partially, if not totally, remote during the pandemic, there are several technological resources that have come quite in handy. Moreover, some companies have given an extra helping hand. Take a look at the COVID resources for startups below.
Free Google premium meetings
Google has made its premium meetings free for everyone. This means startups can now have secure remote meetings without any extra costs and on any device. Not to mention, the meetings also include accessibility features such as live captions through speech recognition.
Tech against Coronavirus has assembled a list that includes hundreds of COVID resources for startups. From communications and management to remote access and information, anything a startup or entrepreneur may need during the pandemic can be found on their website.
Growth
Grow with Google
Although this was an already existing program, Grow with Google is particularly useful for startups during the pandemic. They include resources to improve remote work, train your digital skills or help you find new customers. The options are endless!
Scale-up with Google Cloud
Google sure likes its credits and when it comes to its Cloud, it is no different. It offers credits for Google Cloud Marketplace solutions as well as special offers for Google Workspace. Moreover, they also offer technical training. You can reach out through your incubator, accelerator, VC firm or email the Google Cloud for Startups directly if you are already part of their program. You can find more info here.
Facebook Accelerator Program
Among Facebook's many COVID resources for startups, there is its Accelerator program. It includes workshops, coaching, grants and access to a thriving community to help you grow your business in this exceptionally difficult time. You can find more information about it on this site.

Final thoughts on COVID resources for startups
We've gone over just a handful of COVID resources for startups that we thought would be most helpful during this time. As you can see, there are plenty of options depending on the area you are struggling with particularly. We hope you find these resources useful and look forward to seeing your startup thrive!