Takeaways from Disrupt 2020 Live – San Francisco
As the COVID-19 pandemic continues to limit our face-to-face interactions, tech conferences turn increasingly to remote sessions to avoid losing momentum. In fact, TechCrunch is no stranger to remote sessions and has already hosted several over the past few months. Moreover, it has fully embraced the advantages of hosting an online conference and created a global event that expands well beyond San Francisco into Europe and Asia. In this article, we'll share our highlights from the Disrupt 2020 Live edition, but first, let's offer some context.
What is TechCrunch Disrupt?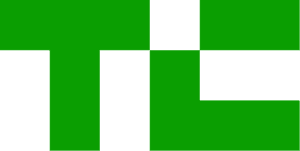 TechCrunch—an online publisher that focuses on the tech industry—held the first Disrupt conference in Beijing back in 2011 and has since expanded its borders with events in tech hubs like San Francisco and Berlin. Traditionally, the San Francisco event gathers over 10,000 attendees and includes more than 400 media outlets. On top of its impressive attendance, the event also has a big economic impact, with its Startup Alley exhibitors having raised over $37 million in funding shortly after the 2018 event. In addition to talks, workshops, and Q&As, Disrupt 2020 includes a hackathon and a networking app called CrunchMatch that helps you connect with other attendees and make the most of the experience.
Another big part of the event is Startup Battlefield, an exciting competition that features startups. The startups go through an 8-week mini accelerator before pitching their projects before judges at the conference. Dropbox and Trello are just a couple of the big names that started on the Battlefield stage and this year's winner, Canix, raised $1.5 million.
As it could not be held on-site in San Francisco (or anywhere else, for that matter), this year's edition became a virtual worldwide event. The sessions took place online on September 14-18 with stages in the US, the EU and Asia. Passes ranged from $75 for the Disrupt Digital Pass to $545 for the Disrupt Digital Pass Pro for investors, with several categories in between. Talk topics included cybersecurity, SaaS and CleanTech, among others. Some of this year's sponsors were Verizon, Adobe and Toyota, while speakers included Andy Fang, Co-founder and CEO of DoorDash; Christine Tsai, CEO and Founding Partner of 500 Startups; and Drew Houston, Co-founder and CEO of Dropbox.
Highlights
Disrupt 2020 included many talks and panels on a diversity of topics. We've curated a selection of highlights we think you should definitely have a look at.
Building a Low Code Unicorn

San Francisco-based company Airtable hit unicorn status in 2018 by reaching a $1 billion value in 2018. Since then, the company has just kept growing. Co-founder and CEO, Howie Lue, discussed how the company aims at democratizing software creation and their journey from the spreadsheet business to an application platform that creates software builders.
Lue discussed how Airtable raised $185 million in Series D funding and announced the launch of new low-code and automation features. Regarding funding, he remarked this was the first time the company had turned to remote funding and added that they chose to work mostly with existing investors.
What's next for Atlassian?

As expected, a popular topic among speakers at the Disrupt 2020 conference was the impact of the COVID-19 pandemic. Atlassian's co-founder and co-CEO, Mike Cannon-Brookes, discussed how they are facing the current challenges internally with agility and resilience.
When it comes to their work mode, the company made the decision early not to force their employees to go back to the office. Cannon-Brookes mentioned that, as a highly-distributed company with 5000 employees across the globe, a lot of meetings were being held remotely even before the pandemic, so their staff was already generally used to working online. Because of this, their transition to remote work was easier than for other companies (the company has offices in San Francisco, Amsterdam, Manila, Sydney and many other cities).
As for how they plan to make it work in the long run, Atlassian is focusing on human elements such as connectivity and social bonds. They are currently working on finding the correct blend of company culture to help both its employees and customers navigate these difficult times. As a last comment on this topic, Cannon-Brookes stated that he believes that, in the future, work will most likely consist of a hybrid of remote and on-site work.
Cannon-Brookes also discussed the company's $50M investment in its ecosystem to further their mission in a broader space. He stated that Atlassian doesn't have all the answers and can't do everything internally, so feeding its ecosystem is a way to help other products that will help grow theirs.
You can check out the full talk here.
Hitting Send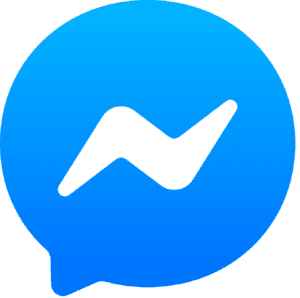 Stan Chudnovsky, FB Messenger's Head of Product, discussed FB Messenger's new feature, Watch Together, which lets users watch content together while on video chat. Several streaming services have launched various co-viewing experiences over the past few months as a response to the COVID-19 pandemic, but Facebook's had actually been announced a couple of years ago.
Chudnovsky was asked how user trends have changed for the app over the last few months and he explained that usage of video calls and messages has increased considerably given the current situation. He also mentioned that remote communication has taken us one step further than "in real life" communication, as we can now get feedback on our communication experiences that help improve it.
Lastly, Chudnovsky discussed the possible benefits of remote work. He highlighted how people can set up their workspace in a more convenient way and use their commute time more productively. Once the pandemic passes, he expects a hybrid work mode will be set in place (just like Atlassian's Mike Cannon-Brookes). That said, this is the work mode he believes will be more challenging to implement.
Building a Company from a Bold Idea

Cloudflare co-founder Michelle Zatlyn discussed how she built a business from the bold idea of making the internet safer, faster and more reliable. Cloudflare was founded in San Francisco 11 years ago. Back then, the company started working with data centers in just 5 cities and has now expanded to 200. It serves over 25 million internet properties and stops more than 72 billion cyberattacks every day.
Zatlyn talked about how, in hindsight, a lot of people have mentioned that they should have built their data centers on a cloud infrastructure provider like AWS. However, she stresses that offering this service is the point of the company; their job is to build the infrastructure so that any company can access cybersecurity global performance reliability services. Not to mention, when Cloudflare started out, cloud infrastructure providers were quite a new concept and using them was not necessarily an option.
Final thoughts
Although we look forward to the next edition to be held physically in San Francisco, Disrupt 2020 Live has given us a chance to experience a more comprehensive view of the global tech landscape. We hope our highlights have given you some insight into the tech world in 2020. You can find videos from this year's edition here and learn about user retention and monetization from the MGS San Francisco Summit 2020 here.