DeveloperWeek San Francisco 2021
Industry events are key when it comes to networking and keeping up to date with the development world. There are countless development events in San Francisco and all around the globe and, in this article, we'll focus on a major one: DeveloperWeek San Francisco. This is one of the largest conferences out there and this year's virtual event will be no different. Let's take a look at DeveloperWeek San Francisco and the many reasons you should be a part of it.
About DeveloperWeek San Francisco

DeveloperWeek is held in San Francisco every year and attended by over 8,000 industry actors (developers, engineers, managers, executives, etc.) from dozens of countries. The event revolves around the latest technologies and serves as an opportunity for developers to network and tech companies to exhibit their work. DeveloperWeek is usually held in February each year in the San Francisco Bay Area, but will be held virtually on Hopin this year due to the COVID-19 pandemic. The event is produced by Data 2.0, a company co-founded by Geoff Domoracki and Jonathan Pasky.
Why should you attend?
⦁ With thousands of attendees, DeveloperWeek San Francisco gives you the chance to network not only with peers but also with decision-makers of the development industry.
⦁ You can take part in around 30 workshops and learn from dozens of talks on a variety of topics, including the internet of things, machine learning and DevOps.
⦁ If you are part of a company, the Hiring Expo gives you the opportunity to pick top talent, and, if you are a designer, data scientist, engineer or developer looking for work, you'll have the chance to show yourself off.
⦁ With attendees from over 90 countries, you will get to meet industry actors from all across the globe.
⦁ You can also gain access to dozens of partner events happening in the same week, like ProductWorld 2021 and CloudWorld 2021.
What should you expect this year?
The 2021 conference will take place on February 17-19, with the hackathon starting a couple of days earlier on February 15. Here's everything you need to know:
Topics and speakers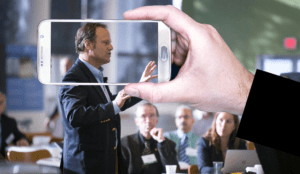 This year's event has 15 tracks including API & Microservices, AI & Machine Learning, JavaScript, Containers & Kubernetes, DevOps, IoT & Hardware, and New Development Technologies. Keynote speakers include Twilio CEO and Co-founder, Jeff Lawson; Microsoft Principal Cloud Advocate, Emily Freeman; and Director of IBM's Digital Technology Lab & API Economy, Soumitra Limaye. Moreover, sponsors include Microsoft Azure, IBM and Elastic.
Passes and registration
When it comes to registration, there are three types of passes available:
⦁ The OPEN pass is aimed at developers and engineers. It costs $100 and grants access to the OPEN talks, keynotes and featured speakers, the virtual expo and the 1:1 networking sessions.
⦁ The PRO pass costs $595 at full price and, in addition to the OPEN pass features, it includes access to the workshops, PRO sessions and six extra conferences on the different tracks.
⦁ The PREMIUM pass costs $995 at full price and, in addition to what's included with the PRO pass, it will give you access to the ProductWorld 2021 and CloudWorld 2021 conferences, private and VIP networking events and the VIP party, and includes two lunches delivered to your doorstep.
Substantial discounts are available for students, government employees and groups of more than 3 people. You can register for passes here. Keep in mind that access to the Hackathon is free of charge, but requires separate registration through here.
Events
⦁ Hackathon
This year's DeveloperWeek San Francisco's hackathon will be launched on February 8, workshops will take place on February 15 and submissions will be due on the 17. Sponsors will judge the project on submission day and winners will be announced on February 18. The online hackathon will be hosted on Devpost and its sponsors are Anvil, Contrast Security and TypingDNA. There are three challenges in place with prizes ranging from $1,000 to $5,000 in worth. You can learn more about the event here.
⦁ Hiring Expo


Hundreds of people have been taking part in the Hiring Expo for the last 9 years. The expo provides a space for designers, data scientists, engineers and developers to connect with companies that are currently hiring. This year, it will take place via private chat rooms. You can learn more about it here.
⦁ Workshops
There will be 18 workshops on the DeveloperWeek stages and another 12 if you also attend ProductWorld and CloudWorld. The workshops last 50 minutes each and cover a wide variety of topics on the different conference tracks. Some of the highlights include NodeJS, ML, K8s and Unethical Face Recognition by Joel Lord, Performance as a Culture – Not Another Survival Kit by William Mendes, and Safe to Fail Agile Culture by Sylvia Lobo. You can find the full workshop schedule here.
⦁ Talks
The conference includes dozens of talks covering a wide variety of topics. There will be 15 keynote talks and three featured speakers, which you can check out in detail here. There will also be another 40+ OPEN talks by industry experts which you can check out here. Some of the topics you can expect are IT and performance management, security and continuous integration.
⦁ Networking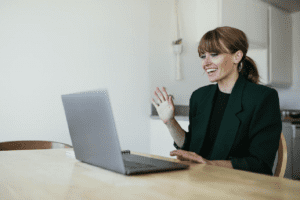 There are a variety of networking events during the conference. There will be topic-focused networking breaks around breakfast and lunchtime on February 18 and 19. Here, attendees will be paired randomly for 3-5-minute intervals to discuss a specific topic. Moreover, there will be a VIP Networking Lounge for PREMIUM and PRO pass holders, as well as event speakers and sponsors. Finally, there will also be a VIP Networking After Party.
⦁ 2021 DEVIES Awards Ceremony
The Devies Awards are granted in over 30 DevTech categories including API Infrastructure, Robotics, Development Platforms and Mobile Development. Nomination closed on January 19 and, though the winners will be announced prior to that, the ceremony will take place on February 18. Past winners include GitLab, Angular and Varick.
You can take a look at the full DeveloperWeek schedule here.
Final thoughts
DeveloperWeek San Francisco is always an event to watch for. It is jam-packed with exciting talks and useful workshops, not to mention quite a few networking and hiring opportunities. We know this year's online edition will be no exception and hope you are looking forward to it as much as we are.